A 46-year-old man identified as John Anthony M. was killed in a deadly bicycle crash in Rancho Cordova on Saturday evening, January 1st, 2022.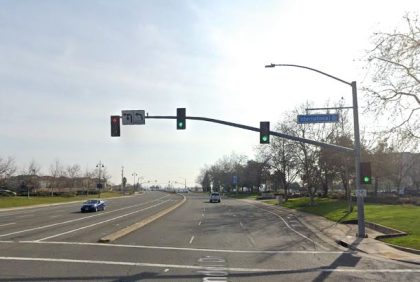 The fatal accident transpired at approximately 7:00 p.m. on Zinfandel Drive, just south of International Drive in Rancho Cordova.
The victim attempted to cross the street when a southbound vehicle suddenly struck him for unclear reasons.
The driver that struck the victim remained at the scene and willingly cooperated with authorities. He was uninjured in the crash.
Unfortunately, the victim sustained fatal injuries in the crash and was pronounced dead at the scene. It's unclear whether intoxication was a factor in the accident.
Local authorities are further investigating the case.

Fatal Bicycle Accident Statistics
Those who ride bicycles are considered "vulnerable road users" or are most likely to be injured in an accident. There are serious and even life-threatening injuries for bicyclists, even if they wear helmets.
Cycling on the street can be risky, especially in metropolitan areas with a higher risk of collisions. According to the National Highway Traffic Safety Administration (NHTSA), a total of 840 cyclists were killed in motor vehicle-related accidents in 2016, accounting for 2% of all road fatalities, according to the National Highway Traffic Safety Administration (NHTSA).
The majority of these collisions occur in densely populated urban areas, where automobiles and bicycles frequently collide. More than 400 cyclists died in California from 2016 to 2018 due to traffic accidents.
Common reasons why bicycle accidents occur are drivers failing to yield the right of way, running a stop sign or red light, not paying attention enough on the road, and texting while driving. Drunk driving and careless driving can also lead to a fatal bicycle collision.
Sacramento County Accident Lawyers for Victims of Fatal Bicycle Accidents
When a loved one dies in a bicycle accident, it's incredibly difficult to deal with the loss. The victim's family is urged to file a wrongful death lawsuit with the assistance of their attorney while the inquiry is ongoing.
Financial compensation for the victim's medical expenditures, lost wages, emotional damage, and pain and suffering must be provided by the guilty party under the law.
In this difficult time, attorneys can be a compassionate and helpful guide for the bereaved family. To ensure that the negligent party is held accountable, they will fiercely defend the rights and interests of their clients.
Arash Law's skilled accident attorneys in Sacramento County will actively defend the rights and interests of their clients while ensuring that the negligent party is held accountable. If you or a loved one has been injured in a bicycle accident, contact Arash Law today to learn more about your legal options. Contact us by phone at (888) 488-1391 or e-mail.