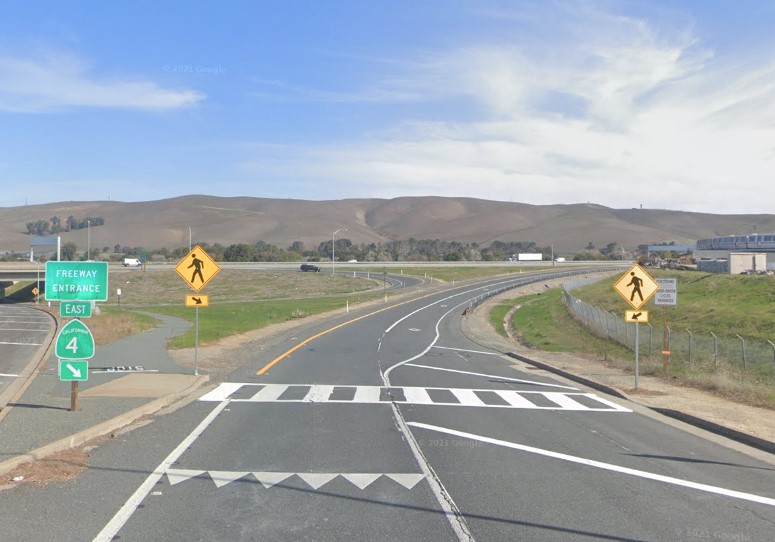 Police are searching for the hit-and-run driver who fatally struck a 19-year-old, Damond L., in Concord on Sunday, January 1, 2023.
Reports confirmed that the fatal collision occurred on the shoulder of Highway 4, close to Port Chicago Highway.
The day he disappeared, the victim's family called authorities to report him missing. After a search was conducted, his car was discovered abandoned close to the overpass on Port Chicago Highway.
Investigators learned that he was the victim of a hit-and-run accident when his body was found on January 7.
According to the authorities, the 19-year-old was hit by a car's right front end, and the driver sped away. The vehicle appeared to be a dark-colored sedan.
The CHP Golden Gate Division requested assistance from the public on Monday in locating the driver and a dark-colored sedan with damage to the right front corner of the vehicle.
According to the victim's relatives, the circumstances of the case appear suspicious. He was discovered wearing fresh, dry clothing. According to them, the weather has been awful.
Additionally, a family member explained that the victim's clothes would have indicated that he had spent the entire week there.
Anyone with information about the driver or vehicle is urged to call the CHP's tip line at 707-917-4491 and provide detailed information.

Fatal Hit-And-Run Accident Statistics
Statistics indicate that hit-and-run accidents have increased in recent years. By 2020, there will be 24% more pedestrian deaths as a result of hit-and-run accidents.
California records the highest pedestrian fatality rate compared to other states. Injuries to pedestrians exceeded 14,000, and 893 pedestrian deaths occurred in California in 2012.
In a hit-and-run collision, one of the vehicles drives off without helping the injured person. Hit-and-run accidents can have significant consequences for victims since they do not receive prompt medical attention or compensation for their injuries.
A motorist who fails to yield to a pedestrian or brakes abruptly increases the risk of the pedestrian being killed or seriously injured.
It is recommended that pedestrians use sidewalks whenever possible, avoid drugs and alcohol, cross parking lots, and drive carefully.
Reliable Hit-And-Run Accident Lawyers in Concord
You must obtain legal counsel following a hit-and-run accident, regardless of whether the negligent driver has been identified.
Your lawyer is the best person to speak with if you have any concerns or need assistance understanding the legal system. You can count on them to handle all the paperwork related to your insurance, ensuring it is accurate and protecting your interests. Your insurance claim settlement may be expedited if you have an attorney on your side.
Our award-winning hit-and-run accident attorneys in Concord have successfully defended injured victims in court. Our legal services have helped our clients receive over $400 million in compensation.
For a free consultation with one of our attorneys, call (888) 488-1391 or click on our website's "Do I Have a Case?" link.