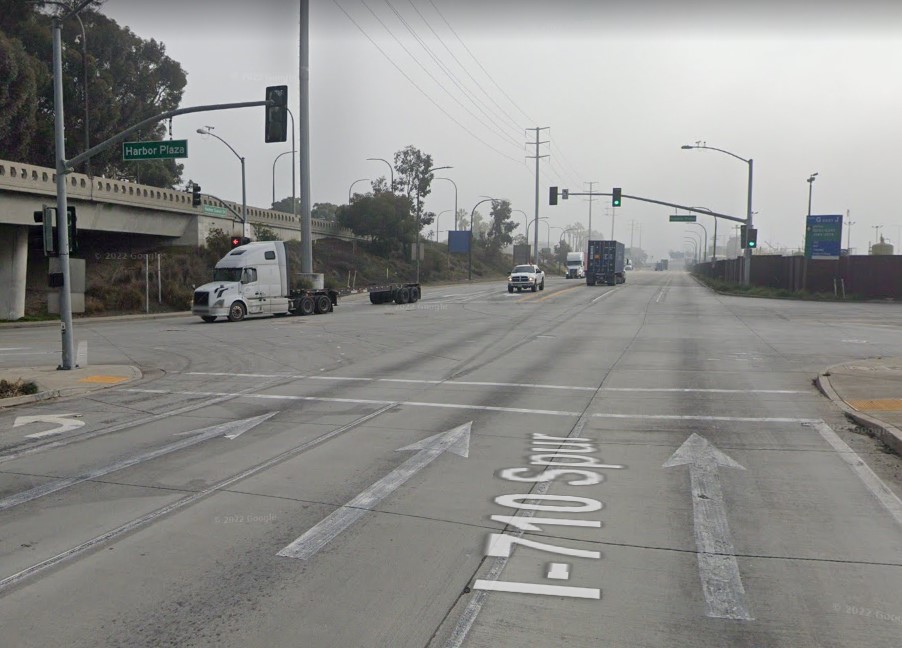 An unidentified pedestrian was killed after being struck by a vehicle in Long Beach late Sunday night, January 1, 2023.
According to reports, the fatal collision occurred around 11:10 p.m. at Harbor Scenic Drive and Ocean Boulevard intersection.
Authorities received calls of an unidentified man killed in the street while attempting to cross traffic lanes on foot beneath the Ocean Boulevard bridge.
When responders arrived on the scene, they discovered the victim and confirmed his death.
According to preliminary investigation, the driver was a 20-year-old Lakewood resident driving a 2013 Nissan Altima, who remained at the scene and assisted the authorities.
The police say they do not think that the crash was caused by speeding, inattentive driving, or drunk driving.
The pedestrian has not been identified, and investigations are currently ongoing.

Fatal Pedestrian Collision Statistics
The Governors Highway Safety Association predicted a 40-year high of 7,485 pedestrian fatalities in 2021.
Compared to 2019, the number of pedestrian deaths caused by speed increased by 8.6% in 2020. Speed significantly impacts pedestrian safety. The risk of a pedestrian dying rises drastically with vehicle speed, going from 10% at 23 mph to 90% at 58 mph.
Accidents involving pedestrians can have tragic results. When two cars collide, pedestrians will almost certainly sustain serious injuries.
More pedestrian injuries and fatalities occur on highways today than ever before. Historically, pedestrians have been most at risk from motor vehicle collisions.
Pedestrians should use walkways, abstain from alcohol and drugs, cross parking lots, and proceed cautiously while driving. This lowers their risk of suffering harm during these encounters.
Trusted Pedestrian Accident Lawyers in Long Beach
Pedestrian safety must always come first, even when a crosswalk is not required. Vehicles should always yield the right of way to pedestrians. A person may be questioned if it appears that a law has been broken.
The right to pursue pain and suffering damages, as well as economic and noneconomic damages, is granted to injured parties. With our firm, you can obtain legal counsel and the best possible chance to succeed and obtain compensation.
Our pedestrian accident lawyers in Long Beach put the needs of their clients first in every case. After a frightening pedestrian accident, our goal is to get you back to your routine as soon as possible.
To learn more about your legal options, contact us at (888) 488-1391 or through the "Do I Have A Case?" form on our website.