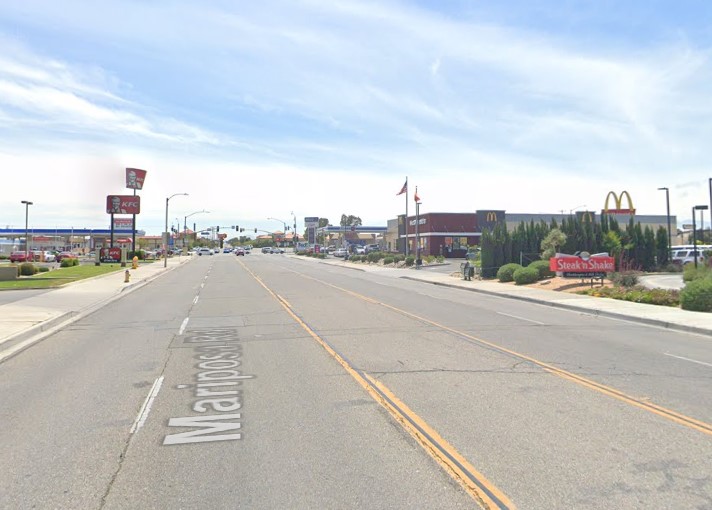 Authorities said a pedestrian was hospitalized after being hit by a car in Victorville on New Year's Day, Sunday evening, January 01, 2023.
According to the Victorville Police Department, the crash occurred at 5:52 p.m. on Mariposa Road, between Monarch Boulevard and Bear Valley Road.
Responders from AMR, the Victorville Fire Department, and Victorville police found the pedestrian critically hurt after they arrived at the scene.
Firefighters asked a helicopter to land at Desert Valley Hospital, and the pedestrian was subsequently evacuated to a trauma hospital. Their current condition is unknown.
It remains unclear whether the driver that struck the pedestrian stayed at the scene and cooperated with the investigators.

Pedestrian Accident Statistics
According to data compiled by the Governors Highway Safety Association between 2007 and 2016, there was a 14% decrease in the number of people killed due to a traffic collision. During this same period, there was also a 27% rise in pedestrians who lost their lives.
As a direct consequence of this, it is projected that there will be a rise in the number of pedestrians hurt or killed by cars in the United States in the years to come.
In 2012, there were 809 fatalities and 14,000 injuries attributed to motor vehicle crashes in California. The extremely high frequency of pedestrian deaths and severe injuries in California is particularly troubling when compared to the other 49 states.
In 2016, motor vehicle accidents claimed the lives of more than 6,000 people in the United States. The information that 88 people were dying every minute became public knowledge as the year ended. Over 137,000 injured people in the United States were transported by ambulance to hospitals the following year.
Pedestrian Accident Lawyers in Victorville
Pedestrians, just like other victims of bodily damage in the state of California, have the legal right to file a claim for financial compensation against the party they hold accountable for their harm in the form of a personal injury or wrongful death lawsuit.
Think about how you would respond if another person's carelessness caused you or someone you cared about to suffer serious injuries or perhaps to pass away. Our highly acclaimed legal team is here to assist you in filing a claim for financial compensation with your insurance provider in the event that you or a member of your family has been wrongfully injured or killed.
Our trusted pedestrian accident lawyers in Victorville have extensive experience and accolades advocating for accident victims. Our clients have been awarded compensation totaling $400 million.
Call (888) 488-1391 now or click the "Do I Have a Case?" on our website to set up a free consultation with one of our attorneys.