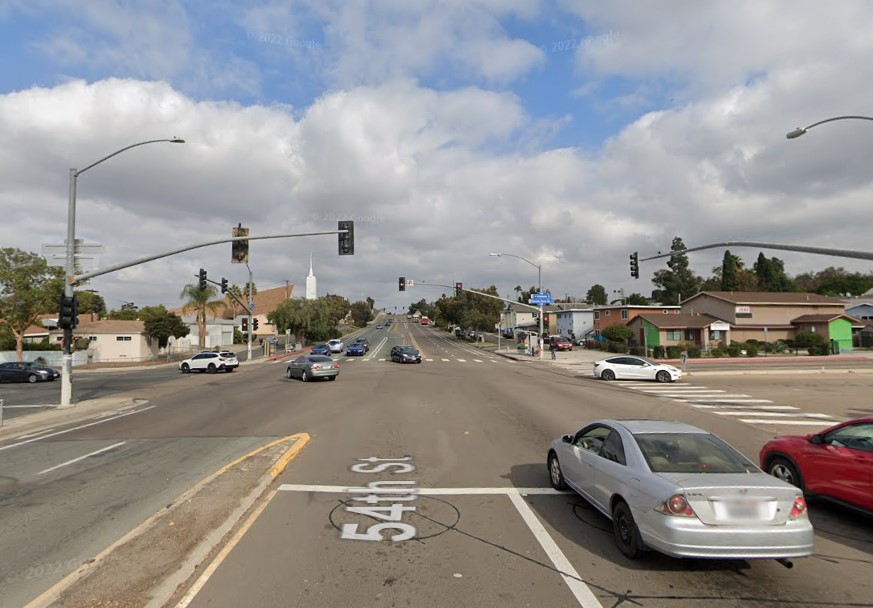 Two women were hospitalized following a multi-vehicle collision involving an MTS bus in San Diego on Sunday morning, January 01, 2023.
According to the San Diego Police Department, the crash occurred just after 8:30 a.m. at the 54th Street and College Grove Drive intersection.
A 2009 Nissan Versa driven by a 29-year-old woman was heading south on 54th, nearing the intersection, when a 2012 Toyota Highlander driven by a 55-year-old woman was heading east through the crossroad.
The investigators said the Nissan driver ran a red light and collided with the Toyota. The impact sent the Toyota to hit an MTS bus at the stop sign.
The two women were taken to a nearby hospital for medical treatment after sustaining serious injuries. The bus driver was reportedly not injured. Luckily, no one was on the bus at the time.
The investigation by the authorities into the crash continued.

Multi-Vehicle Accident Statistics
The National Highway Traffic Safety Administration receives a report of a car crash once every minute. Experts believe that human error contributed to 94% of the almost 3,000 traffic-related fatalities in the Golden State.
According to the National Safety Council, over 110,000 Americans lose their lives in traffic-related accidents every year. In the state of California alone, these disasters have caused at least 3,898 deaths and 2,710,000 injuries.
In recent years, it has been reported that the death rate has increased by an average of 23.5% per year since 2013, and these trends are expected to continue into the foreseeable future as well.
In this sense, a "multi-vehicle collision" refers to an incident involving three or more vehicles. National Highway Traffic Safety Administration data from 2010 estimates that over 13,000 individuals were killed in crashes involving two or more automobiles.
Car Accident Lawyers in San Diego
Family members who lose a loved one in a car accident in California enjoy the same legal protections as those who lose a loved one in any other type of unintentional death or injury.
Do not hesitate to get in touch with a member of our esteemed legal team if you or a loved one has been wounded and you are considering filing a claim for personal injury or wrongful death.
If you want to increase your chances of success, the first thing you should do is get in touch with us for a free consultation with one of our attorneys.
Our trusted car accident lawyers in San Diego have extensive experience and distinctions advocating for accident victims. Our clients have been awarded compensation totaling $400 million so far.
Contact (888) 488-1391 or click the "Do I Have a Case?" on our website to schedule a free consultation with one of our lawyers.