One unidentified person was killed following a deadly collision involving a semi-truck in Santa Fe Springs on Sunday evening, January 2, 2022.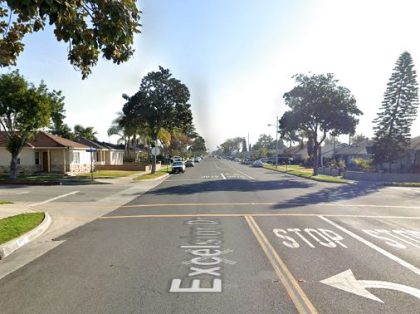 According to the initial reports from local authorities, the accident happened in Santa Fe Springs on Excelsior Drive at approximately 7:15 p.m.
An unspecified vehicle rear-ended a semi-truck for unclear reasons. The car became wedged underneath the truck after the crash.
One person inside the vehicle was fatally injured in the crash. They were pronounced dead at the scene. No other injuries were reported.
Information about the accident is limited at the moment. The identities of the involved parties have not been disclosed.
The Whittier Police Department is further investigating the cause of the crash.

Fatal Big Rig Crash Statistics
Semi-trucks are an important part of the economy, and they are one of the most important, for billions of dollars worth of goods are moved by these semi-trucks each year. Because there are so many big trucks on the road, other drivers are at risk.
Compared to other traffic accidents, semi-truck accidents are more dangerous because they can kill more people. People usually say that this is typically the case because big rig trucks are so big compared to other cars on the road.
A report from the U.S. Department of Transportation shows that the fatality rate of big rig trucks has gone up by 30% since 2009. (FARS). Four thousand two people died in 2017 because they were hit by a car.
Accidents involving semis can be caused by several things, including loss of truck control, a flat tire, a disabled or non-disabled vehicle failure, excessive speed, lane drifting, and truck maneuvering, among other things.
Los Angeles Truck Accident Attorneys for Victims
Tractor-trailer (semi-truck) accidents can be very complicated, but our skilled tractor-trailer lawyers have the knowledge, experience, and compassion to fight for your case.
If you or someone you know has been hurt in a semi-truck accident, you need the help of a skilled semi-truck lawyer.
If you or someone you know has been hurt in a car accident, you have a legal right to get full and fair compensation for your costs and losses from the accident. Whether or not they get the money, they are entitled to depends on how well their lawyers can work through the complicated rules of state civil law.
The experienced Los Angeles truck accident lawyers at Arash Law can help you get the compensation you deserve. We fight hard for accident victims, and we will ensure that your legal right to compensation is protected, too.
Arash Law has helped people like you for years. Our dedicated semi-truck accident law firm wants to get you the money you deserve! Call us now at (888) 488-1391 to speak with one of our wrongful death attorneys for your initial consultation.