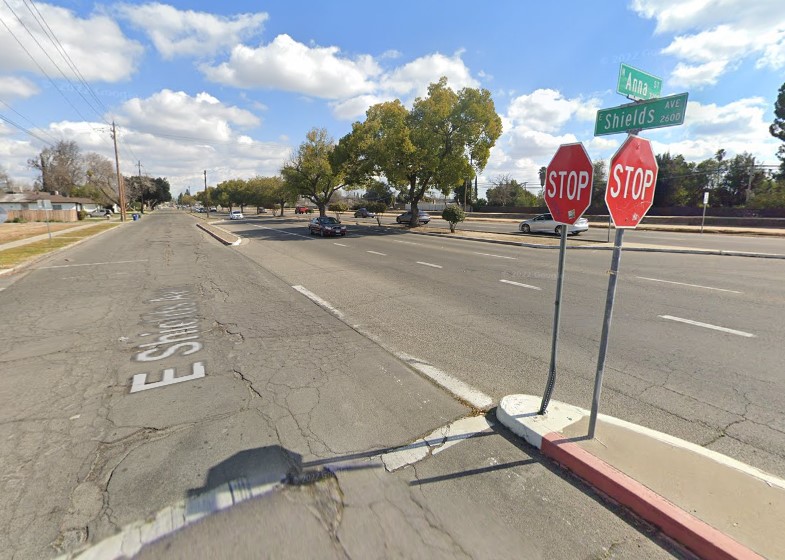 A woman was hospitalized after a vehicle struck her in Fresno on Monday evening, January 2, 2023.
According to reports, the crash occurred around 6:20 p.m. at the intersection of Anna and Shields avenues.
Authorities stated that the victim argued with a man when she fled into the southbound lanes, eventually struck by a car.
When responders arrived, they discovered the victim, in her 30s, severely injured.
Paramedics administered life-saving measures before the woman was transported to CMRC. She is currently listed in critical condition.
Meanwhile, the car driver remained at the scene and assisted the authorities.
The collision was not caused by drugs or alcohol.

Pedestrian Accident Statistics
Governors Highway Safety Association statistics show a record high of 7,484 pedestrians died in car accidents in 2021.
Speeding caused 8.6% of pedestrian fatalities in 2020, up from 7.2% in 2019. Pedestrian safety is affected significantly by speed. From 10% at 23 mph to 90% at 58 mph, the probability of a pedestrian dying increases exponentially with vehicle speed.
When a vehicle strikes a pedestrian, it can cause serious injuries. Most likely, when an automobile and a pedestrian collide, the pedestrians will get the worst injuries.
One of the leading causes of pedestrian fatalities and injuries is failing to yield to pedestrians or braking too sharply.
Pedestrians should always use the sidewalks, refrain from drinking or using drugs, and carefully cross parking lots and driveways. They will therefore be less likely to get hurt in these encounters.
Pedestrian Accident Lawyers in Fresno
A California pedestrian killed or seriously injured in a car accident has a right to the same compensation as the relatives of other personal injury victims.
The legal team at our firm can assist you in filing a claim against the insurance company if you or a loved one have been harmed or killed due to someone else's negligence.
A lawyer from our firm can help you negotiate a fair settlement after speaking with you about your case.
Our pedestrian accident attorneys in Fresno have a proven track record of successfully representing accident victims. Over $400 million has been awarded in compensation to our clients.
Consult with one of our attorneys by calling (888) 488-1391 or clicking the "Do I Have a Case?" on our website.