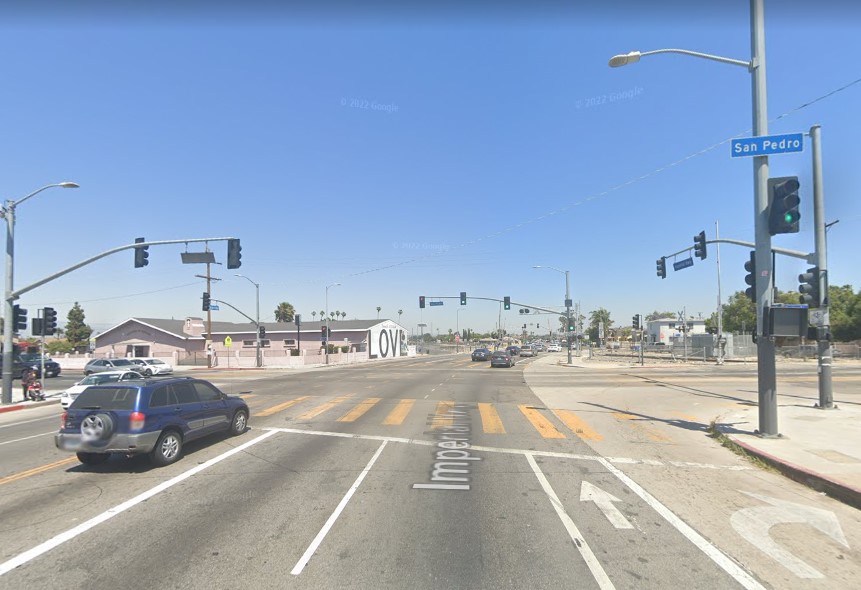 A male motorcyclist was killed and his female passenger was hospitalized in critical condition after a solo motorcycle crash in Los Angeles on Monday morning, January 02, 2023.
According to the Los Angeles Police Department, the fatal crash occurred around 12:40 a.m. on East Imperial Highway and San Pedro Street in the Broadway-Manchester area of South Los Angeles.
The pair were ejected from the motorcycle due to the impact after it reportedly slammed into a railroad crossing gate while traveling westbound on Imperial Highway.
The male rider was declared dead on the spot, while his female passenger, about 19 years old, was taken by paramedics in severe condition to a hospital. Her current state remains unknown.
There was no additional information at this time. Police are looking into the circumstances surrounding the collision, including the possibility that it was related to a hit-and-run.

Fatal Motorcycle Accident Statistics
In 2020, motorcyclists were responsible for 14% of road fatalities, 18% of occupant deaths, and 4% of occupant injuries, according to the National Safety Council. Though they made up a small percentage of the population, they drove only 0.6% of all miles and owned only 3% of all cars. These deaths could have been avoided if the victims had been wearing helmets.
In 2020, for every 100,000,000 kilometers driven, 23% more people died than in 2019. During that time period, both the total number of deaths and the death rate rose by nearly a fifth.
However, for every 100,000 kilometers traveled, 5,579 lives have been lost (a rate of 31.64).
Over 785,424 motorcycles are currently registered in the Golden State. It appears that a disproportionate amount of traffic fatalities in the state are sustained by motorcyclists. Only about 6 percent of these fatalities are thought to be attributable to instances in which no helmet was worn.
Data back up the conventional wisdom that getting back on a motorcycle after an accident is more challenging than getting behind the wheel of a car. Having a motorcycle could make getting about easier and faster, but it also poses a bigger risk.
Motorcycle Accident Lawyers in Los Angeles
If you or a loved one has been harmed in a motorcycle accident in the state of California, you should consult an attorney as soon as possible. An agent from the insurance firm will respond to your inquiries and process your claims.
All wronged victims need monetary restitution. You have the right to submit a claim for personal injury or wrongful death and seek financial compensation for any damages experienced as a result of the incident, regardless of who was at fault.
Our trusted and award-winning motorcycle accident attorneys in Los Angeles have extensive experience advocating for accident victims. Our clients have been awarded compensation totaling $400 million.
Contact (888) 488-1391 or click the "Do I Have a Case?" on our website to schedule a free consultation with one of our lawyers.