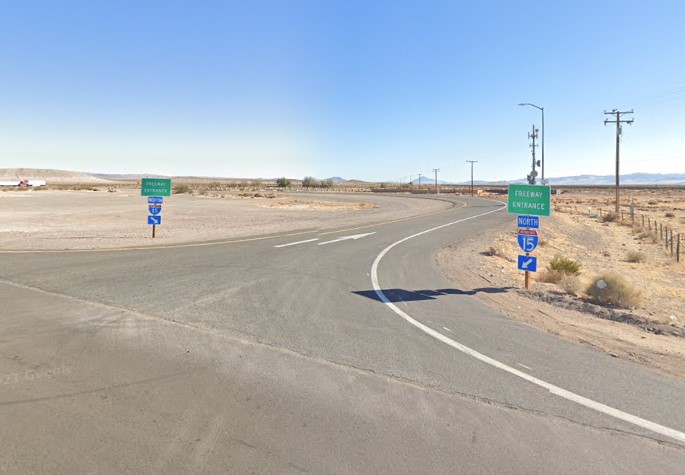 A motorcyclist was injured following a two-vehicle crash in San Bernardino County on Monday afternoon, January 2, 2023.
According to reports, the collision transpired around 1:00 p.m., just after the Harvard Road exit on Interstate 15.
Firefighters responded and discovered the motorbike rider was lying down in the lanes of traffic with his bike.
A black automobile with no identification was said to be the other involved vehicle.
Responders immediately assisted the victim and were airlifted to Arrowhead Regional Medical Center.
At this time, it is uncertain what caused the collision.
Further details on the crash are still ongoing.

Two-Vehicle Crash Statistics
The Fatality and Injury Reporting System Tool of the NHTSA shows 38,824 deaths nationwide caused by traffic accidents. The number of fatalities has increased since 2007.
The US has seen a dramatic increase in traffic fatalities in recent years. An estimated one million people per year pass away in auto accidents. Three thousand two hundred eighty-seven people die daily in these collisions.
A car accident results in 20 to 50 million non-fatal injuries yearly, many of which result in long-term disabilities. Over the past years, it has been accountable for 8% of the fatal accidents in California.
Traffic accidents result in significant financial losses for individuals, their families, and nations. These expenses contribute to missed time at work or school, productivity decline, and medical costs.
Be sure to maintain a safe distance between vehicles before and behind you, be aware of potential hazards, and obey traffic laws to ensure your safety while driving. Traffic accidents are still expected to result in fatalities despite the safety measures in place.
Car Accident Lawyers in San Bernardino County
The likelihood of accruing medical debt and experiencing extended unemployment increases when someone suffers life-threatening injuries in a car accident. Additionally, victims may suffer psychologically, physically, and emotionally.
The process of filing a claim and receiving compensation takes time and effort. The best way to defend your rights when pressured by another party is to have legal representation. By using recorded testimony, you run the risk of having your claim rejected or of the negligent party is held less accountable.
With the assistance of our car accident attorneys in San Bernardino County, you can acquire the maximum settlement owed to you. Our legal team uses tried-and-true techniques to negotiate with insurance companies for a fair assessment of damages.
Over the last few years, our firm has recovered more than $400 million in claims for our clients. We can aid you with your legal concerns as a seasoned law firm with over a decade of experience.
To schedule a free consultation with our legal team, call (888) 488-1391 or through our website's "Do I Have A Case?" form.