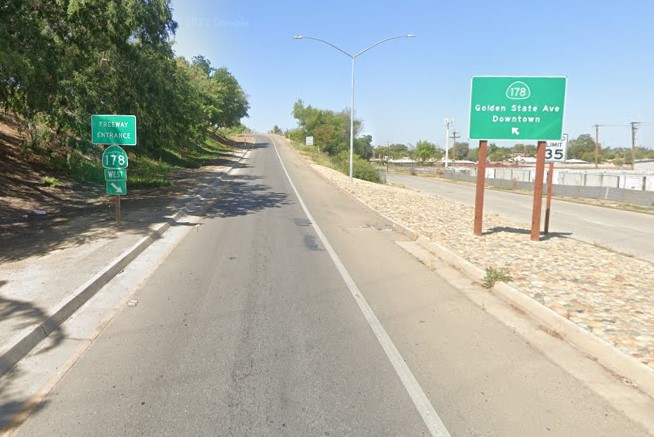 A male pedestrian was killed after being struck by a vehicle in Bakersfield on Tuesday evening, January 03, 2023.
According to the California Highway Patrol, the fatal crash occurred just before 6:00 p.m. along Highway 178 east of Niles Street and Union Avenue.
The victim was reportedly walking south in the westbound lanes when he got struck by a 2019 Mercedes A220 driven by 33-year-old Jajayra S. traveling at roughly 60 mph.
Responders found the body on the westbound lanes' north shoulder, and he was declared dead at the scene when medical crews arrived. No detail on the identity was released.
The driver remained at the scene and cooperated with the police. CHP said there is no indication that alcohol or drugs played a role in the collision.
The crash is still being looked into. Contact the CHP Bakersfield Area Office if you have any information.

Fatal Pedestrian Accident Statistics
The number of people killed in traffic accidents fell by 14% between 2007 and 2016, according to data published by the Governors Highway Safety Association. During this time period, there was a 27% increase in pedestrian fatalities.
Based on the data provided above, it is clear that pedestrians in the United States are more likely than ever before to sustain life-threatening injuries or even death in automobile collisions.
In 2012, car accidents in California claimed 809 lives and injured 14,000. It's really problematic that California has the highest rate of pedestrian fatalities and severe injuries compared to the other 49 states.
In 2016, more than 6,000 persons in the United States were killed in car accidents. As 2016 came to a close, the shocking truth that 88 lives were being lost every minute became increasingly obvious. In the next year, around 137,000 Americans were taken to hospitals after experiencing injuries.
Pedestrian Accident Lawyers in Bakersfield
In the event of a pedestrian accident in the state of California, the injured party has the same rights as the plaintiff in a personal injury or wrongful death case, including the opportunity to file a lawsuit against the party or parties they hold culpable for their injuries and seek compensation.
Think about what you would do if you or a loved one were seriously hurt as a result of someone else's carelessness. If you or a loved one has been hurt or killed because of someone else's negligence, our highly regarded legal team is ready to help you file a claim with your insurance company.
Our trusted pedestrian accident lawyers in Bakersfield have extensive experience and accolades advocating for accident victims. Our clients have been awarded compensation totaling $400 million.
Call (888) 488-1391 now or click the "Do I Have a Case?" on our website to set up a free consultation with one of our attorneys.