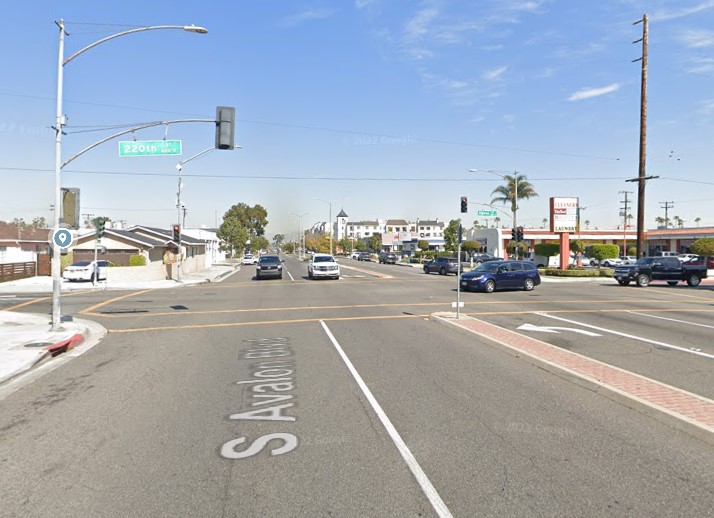 A pedestrian was killed following a hit-and-run crash in Carson, Los Angeles County, on Tuesday morning, January 03, 2023.
According to the Los Angeles County Sheriff's Department, the deadly crash occurred around 5:00 a.m. at the East 220th Street and Avalon Boulevard intersection.
The victim, who was about 30 years old, was apparently crossing the roadway when they were struck. The pedestrian was declared dead on the spot.
The driver allegedly fled the scene, and the car was not readily identifiable. However, the driver reportedly got in touch with the police according to a later update.
The investigation into the crash continued.

Fatal Hit-and-Run Accident Statistics
To flee the scene of an accident you caused at a high rate of speed is a serious offense in the United States. The driver might be facing significant accusations and a lengthy prison sentence if they are apprehended.
At least one American motorist causes an accident and flees the scene every day. About 2,000 people have died in such incidents since 2006. 60% of traffic deaths are pedestrians, according to some estimates.
For every five pedestrian injuries, only one driver will be arrested. Vehicles have been left by the roadside by inebriated drivers, those with license problems, and those who just wanted to avoid getting caught.
The overall number of road fatalities fell by 14% between 2007 and 2016, but the number of pedestrian deaths rose by an alarming 27% over the same time period.
More than half of all unintentional deaths in California occurred in hit-and-run events between 2009 and 2016. About 3,562 deaths in the United States can be directly attributed to California.
Hit-and-Run Accident Victim Lawyers in Los Angeles County
The victim of an accident in California is not left defenseless if the at-fault party fails to stop and provide information before fleeing the scene.
If you or a loved one has been injured or killed in an accident, you may be entitled to compensation.
Discuss your case with one of our skilled lawyers and receive guidance on how to pursue maximum compensation.
Our trusted hit-and-run accident lawyers for victims in Los Angeles County have extensive experience and accolades advocating for accident victims. Our clients have been awarded compensation totaling $400 million.
Call (888) 488-1391 now or click the "Do I Have a Case?" on our website to set up a free consultation with one of our attorneys.