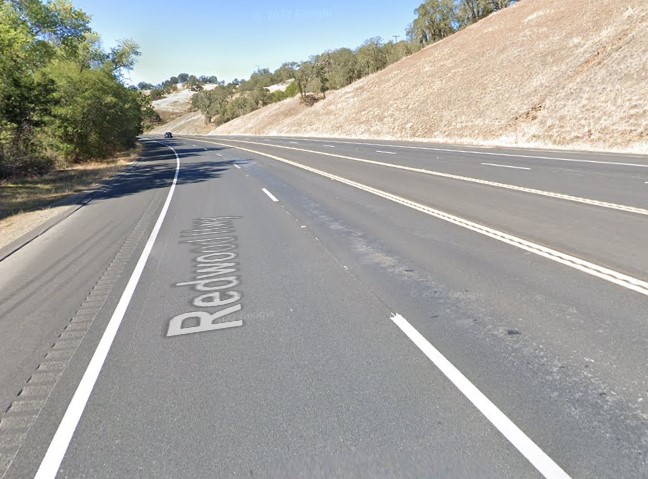 At least one person was injured following a solo car crash south of Hopland in Mendocino County on Tuesday afternoon, January 03, 2023.
According to the local authorities, the crash involving a woman with two children occurred around 2:48 p.m. on Highway 101 between Cloverdale and Hopland.
A full-size Chevy pickup occupied by a mother and two children left the road and slid down an embankment roughly 100 feet off the highway.
The Incident Commander requested an air ambulance, but all refused because of the bad weather. Two ground ambulances were ordered shortly thereafter.
At least one person was seriously injured. It remains unclear how many people were and the extent of the injuries involved.
The vehicle reportedly was also significantly damaged while the investigation continued.

Car Accident Statistics
Due to factors such as drivers and passengers failing to wear safety equipment like seatbelts, violating established speed limits, and getting behind the wheel while under the influence of drugs or alcohol, the National Safety Council predicted an increase in traffic fatalities in 2020.
This 8.3% increase is especially concerning in light of the three-year decline in death rates. The number of people killed in automobile accidents rose to 42,338 in 2020 from 39,107 in the previous year.
The number of people projected to lose their lives in car accidents was forecasted to drop to 1.53 in 2020 from 33 in 1913. In 1913, around 1.3 million cars were on the road, resulting in 4,200 deaths. As of 2020, there were 276,000,000 automobiles on the street, resulting in 42,338 deaths.
Despite a 0.4% rise in population, fewer persons, automobiles, and kilometers were driven in 2020 compared to 2010. It led to an 8.5% rise in the number of cars on the road, an extra 79% in fatalities per 100,000,000 miles driven, and a 21.7% rise in the rate of deaths per 100,000,000 miles driven.
In 2020, approximately 4.81 million people required emergency medical care due to injuries sustained in motor vehicle collisions. Medical expenses from car crashes were predicted to cost $473.2 billion in total.
Car Accident Lawyers in Mendocino County
In California, passengers who suffer injuries in a car crash can seek compensation from the driver, or any other entity they believe was at fault. Please get in touch with a legal team member as soon as possible if you require assistance with making an insurance claim.
Call us at no cost to talk to a lawyer about your choices in personal injury or wrongful death litigation if you or a loved one has been hurt and you want to pursue legal action.
Our trusted car accident lawyers in Mendocino County have the recognition and vast experience advocating for accident victims. Our clients have been awarded compensation totaling $400 million.
Contact (888) 488-1391 or click the "Do I Have a Case?" on our website to schedule a free consultation with one of our lawyers.