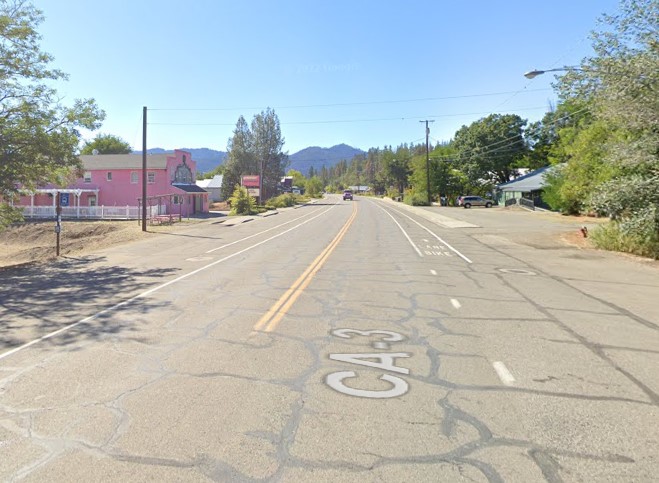 A vehicle struck and injured one pedestrian in Hayfork on Tuesday night, January 3, 2023.
According to reports, the crash reportedly occurred around 7:00 p.m. on Highway 3 near Brady Road.
Authorities state that the victim was walking in the same lane as a northbound vehicle when they were struck and fell into the bicycle lane.
The flashlight held by the pedestrian was off. The driver pulled over, stayed put, and dialed 911.
Authorities are looking into what caused the collision.

Pedestrian Accident Statistics
According to the Governors Highway Safety Association, in 2021, pedestrian fatalities exceeded a 40-year high of 7,485.
Speed-related pedestrian deaths increased by 8.6% in 2020 when compared to 2019. Speed has a tremendous impact on a pedestrian's safety. The chance of pedestrian death rises sharply with vehicle speed, from 10% at 23 mph to 90% at 58 mph.
Tragic effects can result from pedestrian collisions. When two cars collide, pedestrians almost definitely get injuries.
Over the past decade, there has been a considerable increase in pedestrian fatalities and injuries on roadways. Historically, pedestrians have been at the most significant risk from motor vehicle collisions.
Pedestrians should use sidewalks, avoid drugs and alcohol, cross parking lots, and drive carefully. Thus, they are less likely to get hurt when interacting with others.
Pedestrian Accident Lawyers in Trinity County
Pedestrian safety must always come first, even when a crosswalk is unnecessary. Pedestrians should always be given the right of way by vehicles. An individual may be questioned if it seems that a law has been broken.
Those who have been hurt have the right to seek damages for pain, suffering, and economic and non-economic injuries. Working with our firm will give you the best chance to succeed and receive maximum compensation and legal advice.
Our pedestrian accident lawyers in Trinity County prioritize their client's interests at all times. After a pedestrian accident, we work to return you to your routine as soon as possible.
Call us at (888) 488-1391 or through the website's "Do I Have A Case?" form on our website to learn more about your legal options.