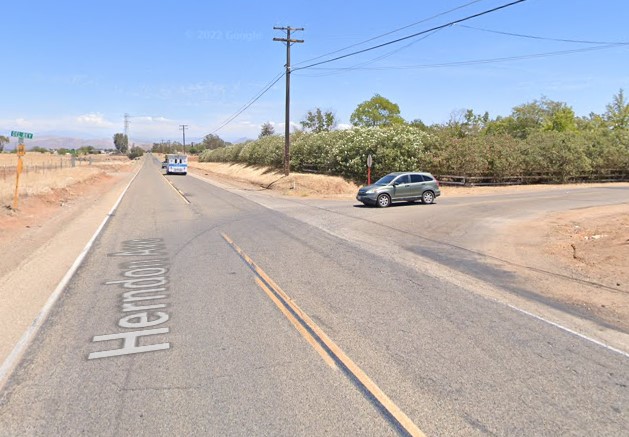 A woman in her 80s was seriously injured after being hit by a vehicle in Fresno County near Clovis on Wednesday evening, January 04, 2023.
According to the California Highway Patrol, the crash occurred around 5:20 p.m. near the Del Rey and Herndon avenues intersection.
The elderly victim was reportedly crossing the street to get to her mailbox when she walked directly into the path of a vehicle. She was hard to see because of her dark clothing.
The woman was transported in critical condition via helicopter to Community Regional Medical Center. Her current state remains unknown.
After the collision, the driver pulled over and has been helping the police. They said there was no involvement of alcohol or drugs in the crash.

Pedestrian Accident Statistics
Data released by the Governors Highway Safety Association shows a 14% decrease in fatalities due to automotive accidents between 2007 and 2016. The percentage of pedestrian deaths rose by 27% between the two dates, however.
The figures shown above show that pedestrians in the United States are at an all-time high risk of being seriously injured or killed in car accidents in the upcoming years.
Eight hundred and nine people lost their lives and fourteen thousand were injured in car accidents in California in 2012. Cali has the worst record in the US for pedestrian deaths and severe injuries.
Statistics show that in the United States, over 6,000 persons lost their lives in automobile accidents in 2016. The grim truth that 88 people were dying per minute became more and more apparent as 2016 came to a close. About 137,000 U.S. citizens were critically injured and needed hospitalization a year later.
Pedestrian Accident Lawyers in Fresno County
In California, pedestrians who are injured in car accidents have the same rights as motorists who file a personal injury or wrongful death claims, including the right to sue the parties they believe are responsible for their injuries.
What if someone else's negligence caused serious harm to you or a loved one? Our highly regarded legal team stands ready to assist you in making a claim with your insurance provider if you or a loved one has been injured or murdered as a result of the negligence of another.
Our trusted pedestrian accident lawyers in Fresno County have extensive experience and accolades advocating for accident victims. Our clients have been awarded compensation totaling $400 million.
Call (888) 488-1391 now or click the "Do I Have a Case?" on our website to set up a free consultation with one of our attorneys.