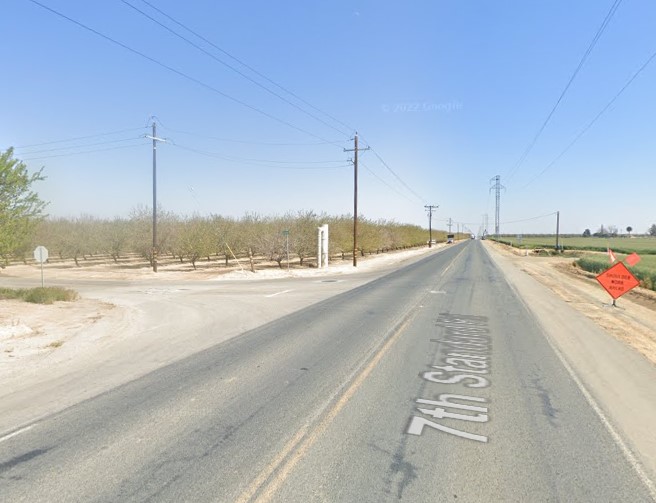 Two drivers were injured and hospitalized following a collision between a vehicle and a big rig in Kern County on Wednesday afternoon, January 04, 2023.
According to the California Highway Patrol, the crash occurred around 1:05 p.m. on 7th Standard Road and Scaroni Avenue near Shafter.
CHP officials claimed that one of the drivers turned into oncoming traffic for reasons under investigation and struck another vehicle. The big rig involved collided with a huge PG&E tower that had high-voltage lines as a result of the crash.
The truck driver was transported to the hospital for sustaining major injuries, while the other driver had moderate to minor wounds.
To evaluate the damage, PG&E cut off the electricity in the neighborhood. According to CHP, the road was stopped for a few hours until crews cleared it.

Big Rig Accident Statistics
Due to the larger size and design of a truck, truck drivers are less likely to sustain injuries in accidents compared to drivers of other vehicles or pedestrians. As reported by the National Safety Council, this is the leading killer of both motorists and pedestrians.
It is estimated that every year in the United States, 4,000 people lose their lives in collisions involving trucks. However, whereas just 2% of accidents involve heavy vehicles, they account for 11% of fatalities.
The state and federal governments of California have both set the maximum legal speed for large vehicles at 55 miles per hour. The maximum speed limit for semi-trucks should be lowered to help reduce the number of accidents involving these vehicles.
According to the Office of Traffic Safety of the state of California, there are more than 28,000 accidents that involve trucks each year in the state. A total of 359 people died and another 9,000 were injured in the year 2017.
Big Rig Accident Lawyers in Kern County
To seek compensation for their suffering, victims of truck accidents in California have the same legal rights as victims of other motor vehicle accidents. Our well-regarded law firm is available to help if you need legal representation in this area.
In order to maximize the compensation you obtain from the insurance company, one of our highly regarded attorneys will meet with you to discuss your case.
Our trusted big rig accident lawyers in Kern County have extensive experience and accolades advocating for accident victims. Our clients have been awarded compensation totaling $400 million.
Call (888) 488-1391 now or click the "Do I Have a Case?" on our website to set up a free consultation with one of our attorneys.