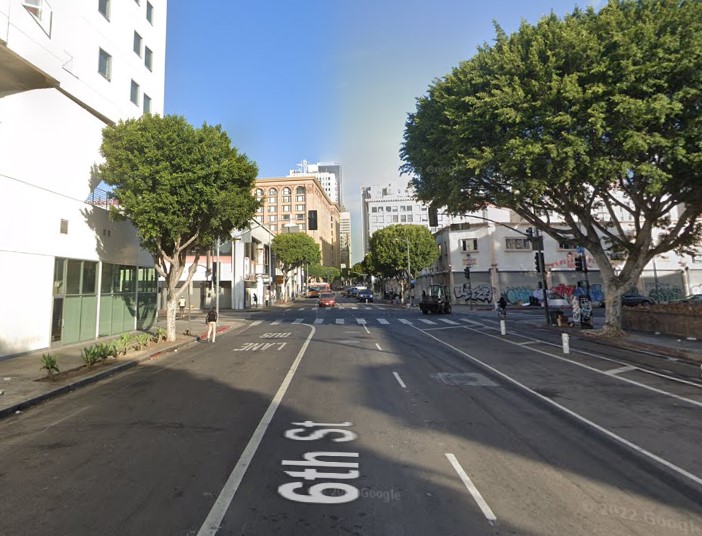 An employee was hospitalized following a possible chemical exposure incident in Los Angeles on Wednesday morning, January 04, 2023.
According to the Los Angeles Police Department Central Community Police Station, the event occurred around 7:30 a.m. in a building in downtown Los Angeles.
The victim was an employee who reportedly felt dizzy after opening an envelope. The Los Angeles City Fire Department responded, and the employee was sent to the hospital and is now in stable condition.
The building's third floor was evacuated following the incident. A hazardous-materials team also responded at the scene to investigate.
There were no other injuries as the investigation continued.

Chemical Exposure Statistics
"Sick building syndrome" (SBS) refers to sudden changes in comfort and health among building inhabitants. No ailment or cause is found. Complaints may be localized to a zone or felt throughout the building. When associated with airborne building pollutants, diagnosable sickness symptoms are called "building-related illness" (BRI).
An HVAC system provides thermal comfort and maintains indoor air quality through ventilation and filtration. The design and selection of an HVAC system can also affect water usage (for water-cooled AC) and acoustics.
Airborne particles include pollen, mold spores, animal dander, insect proteins, insecticides, lead, pathogenic bacteria, and viruses. Designers can add ventilation elements that assist students, employees, and the HVAC system's performance and durability.
Unchecked indoor moisture can damage a building's structure, furnishings, walls, floors, and ceilings. Uncontrolled water can cause mold to grow, affecting the building's infrastructure, health, and performance of its occupants.
Chemical Exposure Injury Lawyers in Los Angeles
Toxic chemical interactions can be harmful. After treatment, you may still have health difficulties. Some problems may have long-term implications. Your burns should make you whole.
Call us if you or someone you know has been injured by chemical exposure. Victims need to be paid for their suffering. Following an accident, you have the right to sue for damages in court, regardless of who was at fault.
Our trusted and award-winning chemical exposure injury lawyers in Los Angeles have extensive experience advocating for accident victims. Our clients have been awarded compensation totaling $400 million.
Contact (888) 488-1391 or click the "Do I Have a Case?" on our website to schedule a free consultation with one of our lawyers.