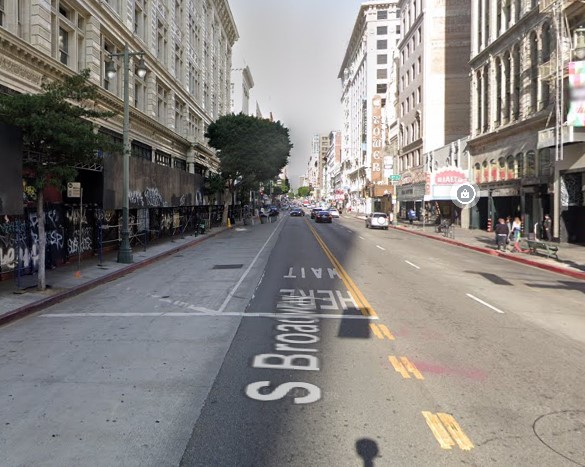 Authorities identified the man found dead at a freight elevator's doorway in Los Angeles on Wednesday morning, January 4, 2023.
According to reports, the accident transpired around 11:40 a.m. on 820 S. Broadway.
Authorities confirmed that the victim was 68-year-old Francisco M., employed in the building.
The man was discovered stuck at the 2nd floor-level freight elevator entryway at the rear of a six-story business structure. An autopsy regarding his death has yet to be released.
Further details on the cause of the accident are underway.

Fatal Elevator Accident Statistics
It's simple to believe that accidents don't happen very often in moving elevators. This cannot possibly occur once every million years. According to the Centers for Disease Control and Prevention (CDC), escalator and elevator accidents result in the deaths of thirty people yearly and the severe injuries of over 17,000 people.
In the United States, there are about 900,000 elevators that provide service for about 18 billion passenger journeys per year. Twenty thousand people are transported in groups of five on average each year. A typical elevator must go between four and five levels to cover a distance of about 40 feet between floors. Every year, there are about 10 200 injuries and 27 fatalities related to elevator accidents.
Each year, many people suffer injuries due to the risky design of these cars. Because of the various moving elements and the need for a safe way to secure passengers in place, these gadgets can occasionally be unreliable and require proper protection for their users.
The dangers to construction workers when using elevators are highlighted because half of all elevator-related deaths each year happen at work. You must get the instruction and safety gear required by law to install, maintain, or uninstall elevator parts safely.
Elevator Accident Lawyers in Los Angeles
Millions of people use elevators daily to travel to and from their homes, workplaces, and other locations. In the US, there are an estimated 300 million daily elevator users. These people use them to go between floors of buildings.
Because it's commonplace, most of us don't give much thought to our safety when entering or leaving an elevator. Every year, hundreds of individuals suffer injuries from elevator accidents brought on by mechanical problems and human error.
A catastrophic event may have long-lasting emotional and financial repercussions for those concerned. However, the legislation works to prevent the expenses of such accidents from being borne by innocent passengers. Liability is instead shifted to those who were at fault.
Our reputable elevator accident attorneys in Los Angeles are highly experienced and distinguished in representing the interests of accident victims. Over $400 million in compensation has been awarded to our clients.
Get an initial consultation with one of our attorneys by calling (888) 488-1391 or by clicking the "Do I Have a Case?" link on our website.