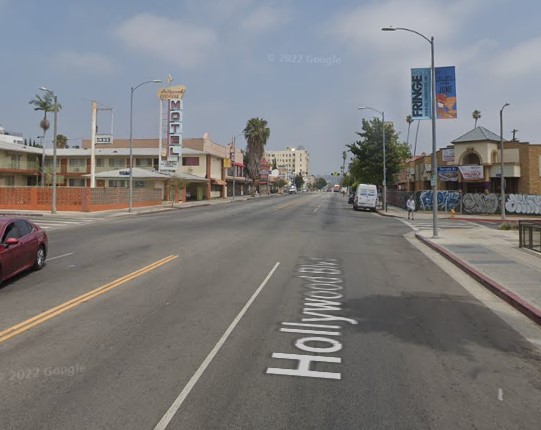 A man was injured after being stuck underneath a subway platform and possibly being hit by a train in the East Hollywood area, Los Angeles, on Wednesday morning, January 04, 2023.
According to the Los Angeles Fire Department, the crash occurred around 9:25 a.m. at the Metro B Line Hollywood/Western Station in the 5400 block of West Hollywood Boulevard.
The man, whose identity was not yet released, was found by the responders conscious and alert but with unclear injury. He was jammed beneath the subway station platform after being possibly hit by a Red Line or B Line train.
LAFD responders medically assessed him after being safely extricated, but he was not physically pinned down by the train. His current condition is unknown. Fortunately, no other injuries were listed.
Although there were some localized rail delays, Metro stated that things were back to normal after around 30 minutes.

Train Accident Statistics
According to research, there were 893 train fatalities in 2016, up 20% from the previous year's total of 744. There was a 4% increase in the number of injuries that did not result in death from 2020 to 2021, with the total amounting to 5,781. (5,544).
In 2021, the overall number of individuals killed in accidents increased by 20%, but the number of people killed at highway-rail grade crossings increased by 21% of those deaths. A total of 617 illegal immigrants perished as a result of the former.
A little over a sixteenth of those who had injuries on the train made a full recovery. In 2021, there were a total of 893 pedestrian fatalities; 266 of these were caused by collisions with trains.
Predictions indicate that 3,216 people sustained injuries ranging from mild to severe while using public transportation. Sixty-six people lost their lives in the United States in incidents at railroad and highway grade crossings in 2015.
Train Accident Lawyers in Los Angeles
Those who have suffered injuries in a California rail disaster should not hesitate to contact an attorney. If you've filed a claim for damages due to an accident or wrongful death, a third party will help you collect the money you're owed from the insurance company.
Victims need to be paid for their suffering. Following an accident, you have the right to sue for damages in court, regardless of who was at fault.
Our trusted and award-winning train accident lawyers in Los Angeles have extensive experience advocating for accident victims. Our clients have been awarded compensation totaling $400 million.
Contact (888) 488-1391 or click the "Do I Have a Case?" on our website to schedule a free consultation with one of our lawyers.