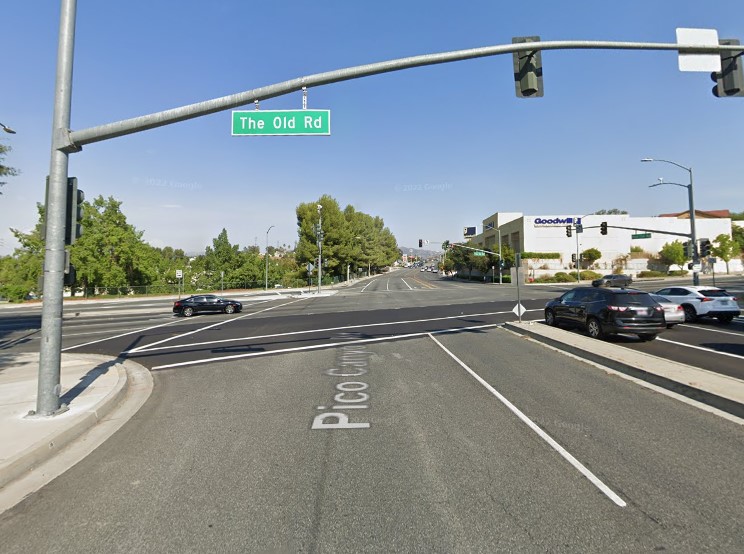 A female pedestrian was hospitalized after being struck by an SUV in Stevenson Ranch, Los Angeles County, on Wednesday evening, January 04, 2023.
According to the California Highway Patrol, the crash occurred shortly before 9:00 p.m. along Pico Canyon Road, west of The Old Road.
The victim, whose identity has not yet been released, was struck by a Honda CRV in the center median between an apartment complex and a shopping center.
The woman was transported to a nearby trauma center after sustaining severe injuries. Her current condition remains unknown.
The rain in the Santa Clarita Valley may have played a factor in how the pedestrian collision unfolded.
The investigation is being conducted by the Newhall office of the CHP.

Pedestrian Accident Statistics
Between 2007 and 2016, the number of lives lost in automobile accidents dropped by 14%, according to data provided by the Governors Highway Safety Association. Between those two points in time, the number of pedestrian fatalities increased by 27 percent.
According to the data presented above, pedestrians in the United States are more likely than ever to sustain life-threatening injuries or die as a result of automobile accidents.
There were 809 fatalities and 14,000 injuries due to automobile accidents in California in 2012. Concerningly, California has the highest rate of pedestrian fatalities and serious injuries compared to the other 49 states.
In 2016, more than 6,000 people died in car crashes across the United States. As 2016 came to a conclusion, the sobering reality that 88 people were dying every minute became more and more obvious. A year later, around 137,000 Americans were seriously hurt and required hospitalization.
Pedestrian Accident Lawyers in Los Angeles County
If a pedestrian is hurt in an automobile accident in California, they have the same legal protections as anybody else who files a personal injury or wrongful death claim, including the ability to file a lawsuit against those they hold liable.
Let's say you or a loved one suffered catastrophic injuries as a result of someone else's carelessness. If you or a loved one has been hurt or killed due to someone else's negligence, our renowned legal team is ready to help you file a claim with your insurance company.
Our trusted pedestrian accident lawyers in Los Angeles County have extensive experience and accolades advocating for accident victims. Our clients have been awarded compensation totaling $400 million.
Call (888) 488-1391 now or click the "Do I Have a Case?" on our website to set up a free consultation with one of our attorneys.