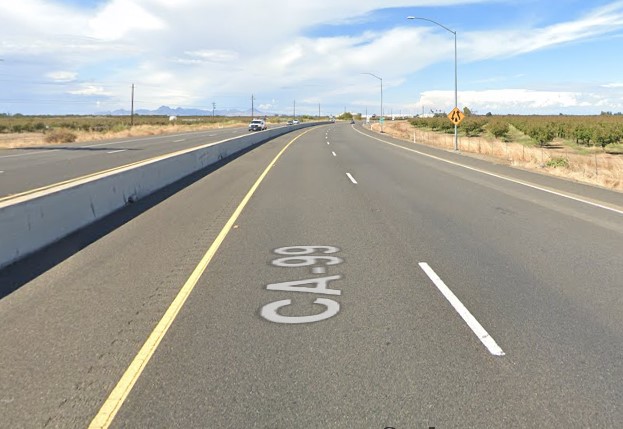 One driver was killed, and another was injured after a suspected DUI collision in Sutter County on Thursday night, January 5, 2023.
According to reports, the crash occurred around 11:00 p.m. on Highway 99 near Highway 113.
Authorities reported that a 2017 Dodge Caravan was traveling at high speed when the driver drifted to the left into the path of a 2020 Kenworth T680 semi-truck hauling a 53-foot trailer, causing the two vehicles to hit head-on.
An off-duty CHP officer arrived on the scene and discovered the Caravan's driver deceased.
Meanwhile, the semi-truck driver refused medical attention.
The highway was closed for around three hours while crews removed the vehicles and cleaned up the debris.
Investigations reveal that alcohol is believed to have played a role in the crash.

DUI Collision Statistics
According to the National Highway Traffic Safety Administration, roughly 32 Americans each day, or one every 45 minutes, are killed in drunk driving incidents in the United States. In 2020, 11,654 persons were killed in traffic accidents due to drunk driving, a 14% rise over 2019.
According to California DUI Management Information System data, after increasing by 6.9% in 2016, the number of alcohol-related fatalities climbed by 5.8% in 2017.
Drunk driving endangers the environment, other road users, and drivers. Drunk motorists waste 2 billion gallons of fuel annually due to reckless driving.
Given these figures, everyone must manage their drinking habits and refrain from driving after ingesting more alcohol than is recommended.
DUI Accident Lawyers for Victims in Sutter County
DUI accidents can leave victims feeling a variety of emotions. During this time, you may feel angry, confused, or frightened. Also, you have a right to know what happens next.
If a negligent driver caused your injuries, they might be held accountable for your losses. Due to lost wages and medical expenses, accident victims often face severe financial difficulties.
There is extremely little probability of surviving a drunk driving accident undamaged. The state's injury legislation will protect you if you suffer injuries in a California automobile accident attributed to drunk driving.
Our DUI accident lawyers for victims in Sutter County are dedicated to obtaining justice on behalf of their clients in such situations. Those who endanger the lives of others by driving drunk should face financial and legal consequences.
We are devoted to pursuing maximum settlements on behalf of our clients to pay for life-saving medical care and support their families. Don't hesitate to contact us at (888) 488-1391 or fill out our online "Do I Have A Case?" form.