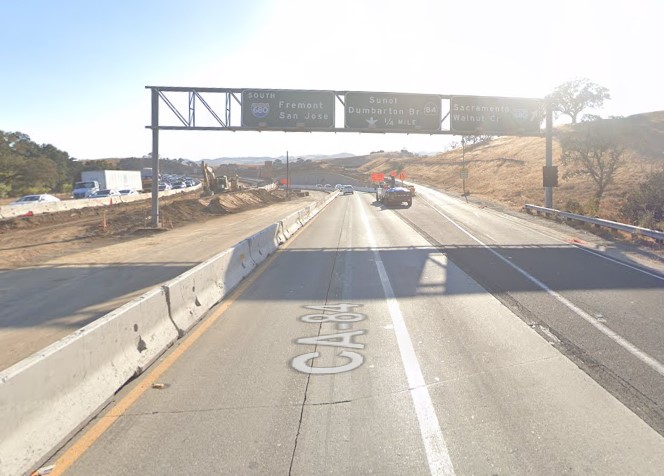 At least one person was trapped following a vehicle collision involving a big rig in Sunol, Alameda County, on Thursday, January 05, 2023.
According to the California Highway Patrol, the crash occurred early in the morning along State Route 84 near Interstate 680.
The collision involved a big rig that reportedly jackknifed after colliding head-on with a Toyota Camry. The cause of the crash remains under investigation. A tour bus also got struck along the highway for being unable to make a turn.
One of the drivers got trapped in their vehicle and could be heard pleading for assistance.
The initial request for helicopter transport was denied probably because of the weather conditions. Whether the driver was hospitalized is unknown.
The total number of people involved and the extent of the injuries remains unclear as the investigation continues.

Big Rig Accident Statistics
Truck drivers have a lower risk of injury in accidents than drivers of other vehicles or pedestrians because of the larger size and construction of a truck. According to the National Safety Council's statistics, this is the biggest cause of death for both drivers and pedestrians.
Approximately 4,000 individuals each year are killed in the United States in accidents involving trucks. Heavy vehicles are involved in only 2% of accidents overall but are responsible for 11% of fatalities.
California's state and federal governments have both established 55 mph as the maximum permissible speed for heavy vehicles. Reducing the maximum speed allowed for semi-trucks would help prevent some accidents.
As reported by the state's Office of Traffic Safety, more than 28,000 incidents involving trucks occur on a daily basis in the state of California. In 2017, 359 individuals lost their lives and 9,000 were injured.
Big Rig Accident Lawyers in Alameda County
Victims of truck accidents in California have the same legal rights as victims of other types of motor vehicle accidents to pursue financial compensation for their suffering. If you find yourself in need of legal assistance, our reputable business is ready to assist you.
One of our highly-rated attorneys will meet with you to discuss your case and how to optimize the amount you earn from the insurance company.
Our trusted big rig accident lawyers in Alameda County have extensive experience and accolades advocating for accident victims. Our clients have been awarded compensation totaling $400 million.
Call (888) 488-1391 now or click the "Do I Have a Case?" on our website to set up a free consultation with one of our attorneys.