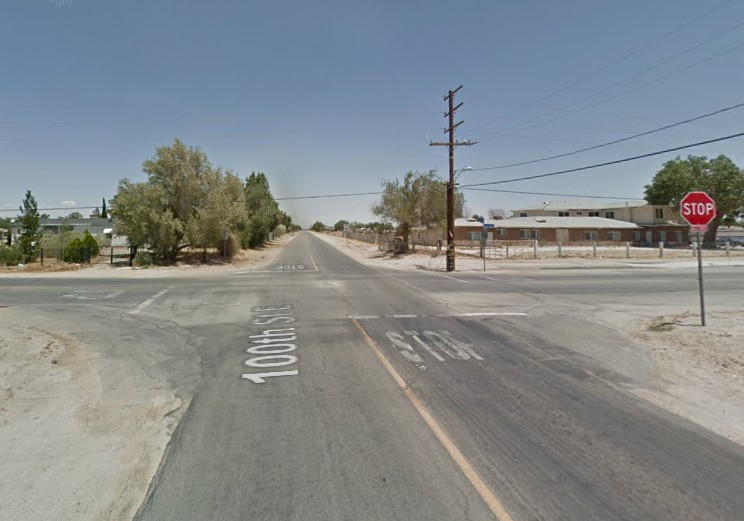 Two people were killed following a two-vehicle collision allegedly caused by drunk driving in Littlerock, Los Angeles County, on Thursday evening, January 05, 2023.
According to the California Highway Patrol, the deadly crash occurred at night near the Avenue R. and 100th Street East intersection in Littlerock, southeast of Lancaster.
A white cicero pickup truck driven by a DUI driver traveled along the street at high speed and crashed with a red Hyundai, dragging it for several feet before it came to a stop.
The two occupants of the Hyundai were declared dead at the scene by the responders. Their identities were withheld until the next of kin was notified.
There are no updates on the possible injury and current condition of the pickup truck driver, but investigators believed he was drunk driving.
The driver was detained as the further investigation continued.

Fatal Drunk Driving Accident Statistics
According to the National Highway Traffic Safety Administration, drunk driving is responsible for over 10,000 deaths annually. Drug abuse is a factor in about 20% of fatal car crashes.
In California, car accidents account for about 2,000 annual fatalities and 30,000 annual injuries. People driving under the influence of alcohol are a major contributor. There can be significant financial repercussions for those who are convicted of driving under the influence of alcohol or drugs.
Drunk drivers endanger other motorists because their intoxication causes them to make risky decisions, react slowly, and drive erratically. Prioritizing one's own safety is paramount, and risking harm is never something anyone should do on purpose.
Victims of drunk driving accidents shouldn't feel bad about needing medical attention for their wounds. It's wise to get legal advice before making any final decisions or talking to investigators. In the event that you or a loved one have been hurt in an accident where intoxicated driving is suspected, you should contact a lawyer experienced in such cases without delay.
Drunk Driving Accident Lawyers for Victims in Los Angeles County
In California, victims of accidents caused by drunk drivers have the same rights as victims of other types of accidents when it comes to recovering damages for injuries or wrongful death.
In order to discuss your case and acquire advice on how to reach a fair settlement with the insurance company, please contact us to schedule a meeting with one of our skilled attorneys.
Our trusted drunk driving accident victim lawyers in Los Angeles County have extensive experience and accolades advocating for accident victims. Our clients have been awarded compensation totaling $400 million.
Call (888) 488-1391 now or click the "Do I Have a Case?" on our website to set up a free consultation with one of our attorneys.