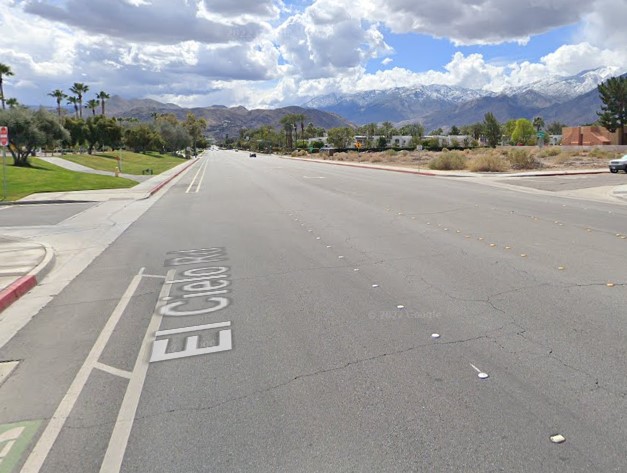 A hit-and-run driver seriously injured a 26-year-old skateboarder in Palm Springs on Thursday morning, January 5, 2023.
According to reports, the collision transpired around 8:30 a.m. in front of the Palm Springs Access Center, 225 El Cielo Road.
Authorities state that the skateboarder was riding northbound against traffic while on the phone when hit by a southbound Ford Fusion.
The driver continued southward on East Baristo Road and was last seen going west.
Emergency responders immediately rushed the victim to the hospital with severe injuries to his arm and leg.
The vehicle was described as a white, four-door Ford Fusion with a sunroof, chrome rims, and rear tinted windows. There should also be damage to the passenger-side headlight, front fender, and a missing mirror.
Anyone with information on the crash or the driver is asked to contact the police department's traffic division at 760-323-8125 or Crime Stoppers at 760-347-7867.

Hit-And-Run Collision Statistics
Each year, 680,000 people are wounded or killed in hit-and-run accidents in the United States, according to the AAA Foundation for Traffic Safety. According to recent statistics, the number of fatalities from hit-and-runs is rising. These accidents accounted for 24% of all pedestrian fatalities in 2020.
When one vehicle collides with another, the driver flees the scene without stopping to help the injured party.
In addition to the agony and social and financial expenses connected with car accidents, hit-and-run injuries can have negative implications because victims are frequently ignored or delayed in obtaining medical assistance.
Distracted driving is the leading cause of pedestrian injuries. While driving, the driver may talk on the phone, change the radio, or converse with other passengers. When you are multitasking, you are more likely to cross the street.
Wearing bright apparel can help you avoid mishaps in these conditions. It is best to cross the street cautiously and only when you can see the approaching car.
Hit-And-Run Accident Lawyers in Palm Springs
Accidents can result in moderate to severe injuries, as well as death. Being in a hit-and-run accident can be terrifying. You must take action if someone you care about is hit by a speeding vehicle that flees the scene.
Our hit-and-run accident lawyers in Palm Springs have extensive expertise in addressing these cases daily. They can assess the problem objectively and present you with rapid remedies.
They are experts at maximizing your compensation and ensuring that you get reimbursed for various expenses, such as medical bills, missed wages, and pain and suffering.
Our legal experts can assist you in increasing your chances of success in court. Their vast trial and settlement negotiation experience enables them to deal with these issues effectively.
To book a free case review, call us at (888) 488-1391 or fill out our online "Do I Have A Case?" form.