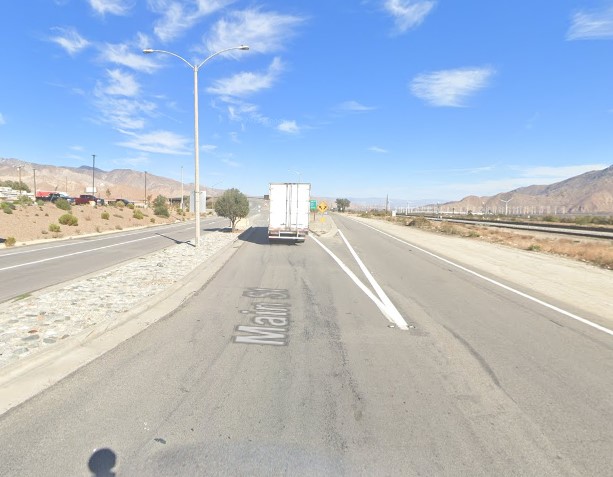 A single-vehicle crash injured two occupants in Cabazon on Thursday, January 5, 2023.
The collision reportedly transpired just before noon on Railroad Avenue at Main Street.
Authorities discovered that the vehicle had gone off the freeway frontage road and landed in a ditch, ejecting one of the occupants.
According to the fire department, the man thrown from the car sustained significant injuries, while the other occupant suffered minor injuries.
Both victims were sent to the hospital for medical attention.
It was unclear what caused the crash. There were no other vehicles involved.
Investigations on the crash are underway.

Two-Vehicle Crash Statistics
In America, 1.35 million road deaths occur each year, according to the Centers for Disease Control and Prevention. The majority of these accidents result in the death of cyclists, motorcyclists, and pedestrians.
Crash fatalities rank eighth worldwide and are the leading cause of death among teenagers and young children.
As of 2020, there were 1.37 fatalities for every 100 kilometers traveled in the United States. In the first half of 2021, fatalities on the road increased by 18.4%.
Several circumstances can cause a single-vehicle collision. After speeding or making rapid maneuvers on a wet, slick road, a driver loses control of their vehicle, resulting in a run-off-the-road disaster. Branches and things falling from trucks may scatter over the road like debris.
The likelihood of these occurrences occurring can be reduced by wearing a seatbelt, remaining vigilant, and driving without distractions. Despite measures, individuals are at risk of being involved in these sad vehicle incidents.
Car Accident Lawyers in Riverside County
You must get legal counsel if you have severe injuries in a car accident. Getting in touch with an attorney as soon as possible after a big event is critical. Filing a damage claim as quickly as possible following an automobile accident is vital to safeguard your legal rights.
To guarantee that your case is handled fairly, you should pick a lawyer who has previously dealt with vehicle accident cases. After evaluating the details of the accident, your lawyer will share their expert opinion with you.
You can count on our Riverside County auto accident attorneys to help you win your case. Our contingency fee arrangement ensures that you will not be required to pay anything out of pocket to collect compensation for your losses.
To schedule a free consultation, please fill out the "Do I Have A Case?" form on our website or call (888) 488-1391.