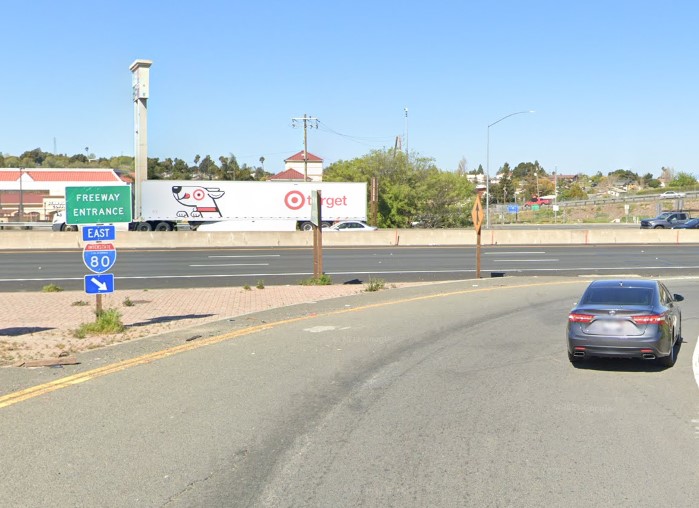 A two-vehicle crash killed one person and injured another in Vallejo on Thursday morning, January 5, 2023.
According to reports, the collision transpired around 10:00 a.m. on Interstate 80 east of Magazine Street.
Authorities discovered that a Dodge Ram pickup truck struck an unoccupied box truck that was disabled on the road's right shoulder.
As a result, the 18-year-old passenger suffered fatal injuries, and the 27-year-old driver was taken to the hospital with minor injuries.
Investigations are ongoing to determine the cause of the collision.
Investigators do not believe alcohol was a factor in the collision.

Fatal Two-Vehicle Crash Statistics
Data from the Fatality Analysis Reporting System show that there were 38,824 car accidents in the United States in 2020, which resulted in 35,766 fatalities. 11.7 fatalities per 100,000 persons, or 1.34 per 100 million km traveled, was the death rate.
According to the California Office of Traffic Safety, 19,938 automobile collisions resulted in injuries or fatalities in 2019. There was a 1.6% decline from the previous year.
2014 saw an increase in the number of fatal car accidents in California over 2013. There were 4,850,777 car accidents in 2017, which resulted in 3,898 fatalities and 276,823 injuries.
According to research, nine persons were slain on state streets in 2018 for every 100,000 inhabitants.
Human error, including speeding, drunk driving, texting while driving, and driving, is to blame for most auto accidents. Many factors, such as the weather, the road's design, and the vehicle's complexity, might result in accidents.
When driving, you must respect traffic laws, preserve a safe following and leading distance, and take all necessary precautions to protect yourself and other road users. Even with these safety measures, fatal car accidents nevertheless happen often.
Trusted Car Accident Lawyers in Vallejo
Victims of car accidents are entitled to financial compensation for their suffering. No matter who was at fault in the accident that injured you or a loved one, you have the legal right to file a lawsuit and seek compensation for your injuries.
If you or a loved one has been hurt or killed in an automobile accident in California, you should contact a lawyer as soon as possible. We will handle all communications with the insurance provider on your behalf rather than you.
Our reputable car accident attorneys in Vallejo have vast experience representing accident victims. We have recovered compensation worth $400 million for our clients.
To arrange a no-obligation consultation with an attorney, contact us at (888) 488-1391 or click the "Do I Have a Case?" link on our website.