An unidentified 79-year-old man was killed after a fatal pedestrian crash in Hanford on Thursday evening, January 6, 2022.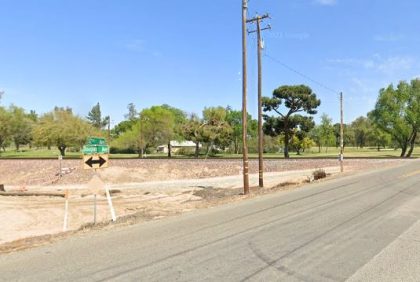 The accident transpired at approximately 6:15 pm on 12th Avenue near Glendale, just north of Highway 198 in Hanford.
The older man was attempting to cross the street when a motorcycle almost hit him. He was then struck by another vehicle shortly after.
Unfortunately, the older man could not survive his injuries and was pronounced dead at the scene. His identity has not been disclosed.
The driver that struck the victim remained at the scene and willingly cooperated with authorities. He was uninjured in the mishap.
Intoxication was ruled out as a factor in the accident. Local authorities are further investigating the case.

Fatal Pedestrian Accident Statistics
Accidents involving pedestrians frequently result in serious injury or even death. Unlike passengers in private automobiles and motorbike riders, Pedestrians are not protected against deadly accidents.
Pedestrian accidents are becoming increasingly common in the United States. Pedestrians have accounted for a sizable proportion of road deaths over the last 33 years.
According to the Governors Highway Safety Association, pedestrian fatalities in the United States climbed by 27% between 2007 and 2016, while other traffic-related deaths declined by 14%.
For pedestrians, California is one of the most deadly states. The fatality rate in California is 25% greater than the national average. On California roads in 2018, 893 pedestrians were killed, and 14,000 were injured.
Negligent/distracted driving, speeding, and drivers failing to yield to pedestrians are common causes of pedestrian accidents.
But why are so many drivers becoming distracted these days? Because cellphones are becoming more popular, more drivers are preoccupied with their devices rather than focusing their vision on the road.
Fatal Pedestrian Accident Lawyers for Victims in Kings County
The unexpected death of a loved one can be traumatic to the victim's family. It may expose them to manipulation by insurance companies and other parties. To avoid this, you must have an attorney on your side fighting for your rights.
During this difficult time, the victim's family is encouraged to file a wrongful death claim with the assistance of an attorney. The victim's family can seek compensation for the damages (such as loss of income and companionship, burial costs, pain and suffering, and emotional anguish) caused by the fatal accident through a wrongful death claim.
During this difficult time for the mourning family, attorneys can be sensitive and useful legal guidance. They will battle tenaciously for their client's rights and best interests while also ensuring that the responsible party is accountable for their carelessness. Attorneys can also negotiate with insurance companies on their clients' behalf to ensure they are appropriately rewarded.
Are you looking for a pedestrian accident lawyer to help you with your claim? We have wrongful death attorneys in Kings County at Arash Law who are available to you 24 hours a day, seven days a week. Call (888) 488-1391 today for a FREE Consultation with a wrongful death attorney at our firm.