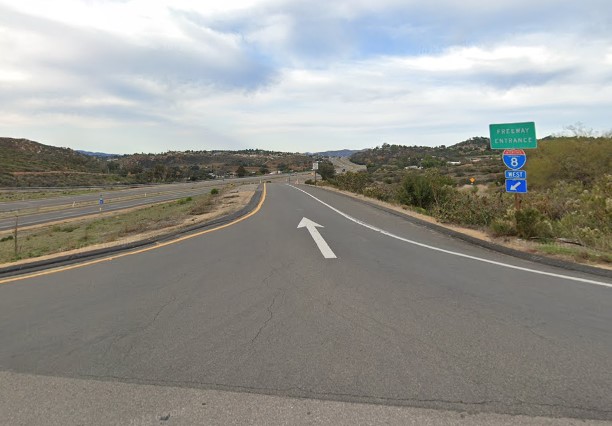 A 53-year-old El Cajon motorcycle rider was seriously injured in a car crash in Alpine, San Diego County, on Friday evening, January 06, 2023.
According to the California Highway Patrol, the crash occurred shortly before 8:00 p.m. at the intersection of West Willows Road and Interstate 8.
The male rider was traveling south on West Willows over I-8 when a 2021 Honda Sedan driven by a 39-year-old man from El Cajon was traveling east on I-8 to the offramp of West Willows.
The car driver failed to yield to the motorist as he neared the intersection and was about to turn to northbound West Willows. The rider was seriously hurt as he fell to the ground before their vehicles could crash.
The rider, reportedly donning a helmet at the time of the crash, was transported by ambulance to Sharp Memorial Hospital. Updates on him revealed he is now recovering.
As CHP continues its investigation, there is no indication that drugs or alcohol were involved in this collision.

Motorcycle Accident Statistics
According to the National Safety Council, motorcyclists were to blame for 14% of roadway fatalities, 18% of occupant deaths, and 4% of occupant injuries in 2020. Despite making up a relatively insignificant share of the population, they were responsible for 0.6% of all vehicle miles driven and possessed just 3% of all vehicles. If the victims had been protected by wearing helmets, their deaths might not have happened.
There will be 23% more fatalities per 100,000,000 kilometers traveled in 2020 than in 2019. Both the overall death toll and the death rate increased by roughly a fifth throughout that time span. Five thousand five hundred seventy-nine people have been killed for every 100,000 kilometers traveled (a rate of 31.64).
California now has a total of over 785,424 registered motorcycles. As far as we can tell, motorcyclists bear a disproportionate share of the burden of road deaths in the state. It is estimated that only around 6% of these deaths can be attributed to people not wearing helmets.
Research confirms the common belief that resuming motorcycle riding immediately after an accident is more difficult than driving a car. Having a motorcycle can facilitate mobility and speed, but it also increases exposure to danger.
Motorcycle Accident Lawyers in San Diego County
Motorcycle accident victims in California should not hesitate to speak with an attorney about their legal options following a traffic-related accident. One of our lawyers will handle your questions and claims.
Those who have been wronged should receive monetary compensation. It doesn't matter who was to blame; you can still file a claim for personal injury or wrongful death and seek financial compensation for the harm done.
Our trusted and award-winning motorcycle accident attorneys in San Diego County have extensive experience advocating for accident victims. Our clients have been awarded compensation totaling $400 million.
Contact (888) 488-1391 or click the "Do I Have a Case?" on our website to schedule a free consultation with one of our lawyers.