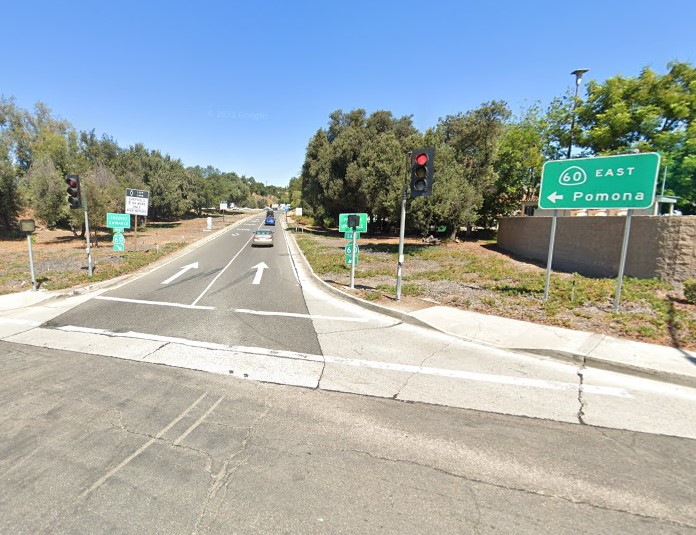 Three people were injured after a multi-vehicle collision in Diamond Bar on Saturday night, January 7, 2023.
Reports confirmed that the crash occurred around 5:17 p.m. westbound on the Pomona Freeway, just east of Diamond Bar Boulevard.
Around 6 p.m., westbound lanes were closed to allow bus passengers to exit the motorway, creating a significant traffic jam. Lanes 3 and 4 reopened at 6:16 p.m., followed by the remaining lanes at 6:57 p.m.
Reports showed a temporary traffic delay while the investigation was ongoing.
A heavy-duty tow truck was dispatched to the area to retrieve the bus.
The three patients were taken to a hospital and are expected to recover from their injuries.
The cause of the collision is still being investigated.

Multi-Vehicle Collision Statistics
More than 5.2 million car accidents occurred nationwide in 2020, according to the NHTSA. More than 30% (1.6 million) of such crashes resulted in injuries, while less than 1% (35,766) resulted in fatalities.
According to statistics, the fatality rate increased to 1.34 deaths per 100 million vehicle miles driven in 2020, an increase of 6.8% from 2019 to 2020. The number of injuries per 100 million car miles decreased by 6% from 2019 to 2020.
Sixty-seven percent of those killed or seriously injured in car accidents are drivers, 24% are passengers, 4% are motorcyclists, 3% are pedestrians, and 2% are pedal cyclists.
A multiple-vehicle collision occurs when three or more drivers are involved due to a series of circumstances. Following a crash, debris could entrap up to six vehicles.
Unlike traffic accidents, multi-vehicle crashes generally result in fatalities, serious injuries, and property damage. A loss of control or ignorance of your surroundings could put others in danger. Such collisions are more likely to occur under most circumstances.
Trusted Car Accident Lawyers in Los Angeles
Everyone who has been involved in a car accident has suffered both physically and emotionally. Care costs and lost productivity must be considered.
A car accident might qualify you for compensation if you or a family member were injured. Victims' attorneys significantly influence the settlement you receive in state civil courts.
If you have been wounded in a car accident, please do not hesitate to contact our legal team. Our primary goal is to meet our client's necessities and ensure they receive fair compensation for their injuries.
Our award-winning car accident lawyers in Los Angeles have extensive knowledge of these legal proceedings, which can be a significant advantage in your case. Our firm has recovered more than $400 million on behalf of our clients.
For a free legal consultation with one of our attorneys, call (888) 488-1391 or complete the "Do I Have A Case?" form on our website.