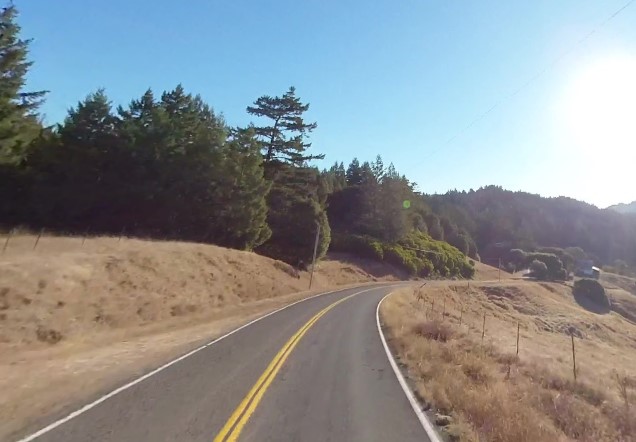 A 37-year-old Edgar C. was killed and another injured after their truck overturned in Mendocino County Saturday morning, January 7, 2023.
The fatal collision reportedly transpired around 7:45 a.m. on Mountain View Road, a rural road northeast of Point Arena.
According to reports, the victims were on their way to the coast to help clean up the aftermath of the recent winter storms when the utility vehicle he was driving veered off. The accident severely injured his coworker and the second occupant in the car.
Authorities confirmed that the victims were employed by Mountain F Enterprises, which has a contract with PG&E to offer vegetation management in the county.
Both occupants were forced to exit the utility truck. Edgar C. died at the scene, and the passenger was sent to a hospital in Sonoma County.
Further details into the crash are underway.

Fatal Workplace Accident Statistics
According to the Occupational Safety and Health Administration, approximately 4,500 individuals are killed or seriously injured annually in workplace accidents.
The Bureau of Labor Statistics reports that two-thirds of American employees were injured in 2019. This figure is predicted to remain constant by 2020.
Despite a steady percentage of occupational fatalities, workers' compensation claims have steadily declined. There were 5,333 fatal industrial accidents in 2018, a 2% increase over 2017. Since 2010, the annual death toll has been progressively rising.
There were 2% more fatal workplace accidents in 2018 than in 2017. So far this year, there have been 5,333 traffic-related fatalities. Trips, slips, and falls accounted for 16% of all unintentional deaths. In 2016, car accidents accounted for 39.8% of all fatalities in the United States.
While most workplaces are risk-free, others pose considerable risks to employees due to their unique features or location. The manufacturing, farming, transportation, and construction industries have the highest rate of fatal occupational accidents.
The top three causes of occupational fatalities are homicides, car accidents, and workplace injuries. The most common nonfatal occupational injury causes include overexertion from lifting and carrying heavy objects, stumbles, and falls.
Workers' Compensation Lawyers for Victims in Mendocino County
If you hire legal representation, your lawyer will represent you in court. It is best to avoid taking advantage of workers' compensation.
Legal counsel is required to obtain a fair settlement from the insurance company. Consider consulting an attorney if you can't afford one but would like your case reviewed thoroughly.
You can rely on our workers' compensation attorneys in Mendocino County to represent you in court and get the compensation you deserve.
If you have been wounded in an accident, our firm is ready to help. The negligence or carelessness of a third party may have contributed to your or a loved one's injury or death. As a result, you should take legal action to recover what is rightly yours.
Call our California workers' compensation attorneys at (888) 488-1391 for a free case examination or fill out our online "Do I Have A Case?" form.