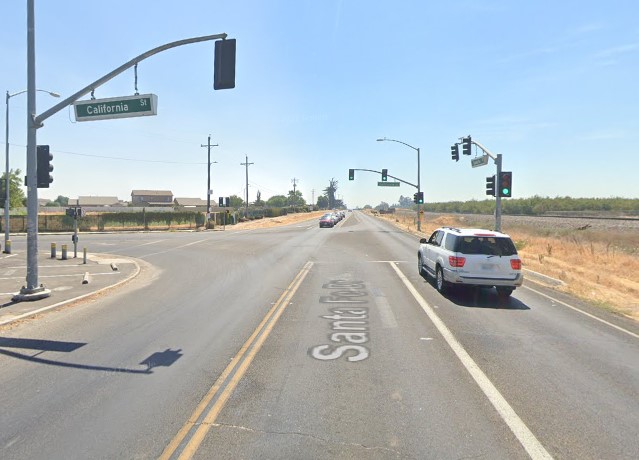 A 30-year-old male pedestrian was killed after being struck by a car in a hit-and-run crash in Winton, Merced County, on Saturday evening, January 07, 2023.
According to the California Highway Patrol, the fatal crash occurred on Santa Fe Drive close to California Street in Winton.
The victim, identified as Michael T. from Atwater, was reportedly walking along Santa Fe when a driver hit him, sending him onto the road's south shoulder.
The responders only discovered the victim's body the following morning at 8:15 a.m.
The investigation into the crash and the search for the suspect driver continues. The CHP Merced Area Office is requesting that anybody with information contact them.

Fatal Hit-and-Run Accident Statistics
In the United States, fleeing the scene of an accident you caused while behind the wheel is illegal. In case of an arrest, the driver might be facing severe accusations and a significant prison sentence.
A minimum of one driver in the United States is responsible for an accident every day and then flees the scene. Since 2006, around 2,000 people have lost their lives in such incidents. Estimates indicated that pedestrians would make up more than 60% of fatalities.
In almost 20% of cases where a car strikes and kills a pedestrian or another motorist, the perpetrator never stops to render aid. Drivers who were intoxicated, had license issues, or were otherwise attempting to elude law enforcement have abandoned their vehicles on the side of the road or sped off.
More than half of the deaths in California occurred in hit-and-run events between 2009 and 2016. California is responsible for about 3,562 deaths across the United States.
Hit-and-Run Accident Victim Lawyers in Merced County
In addition to filing criminal complaints, victims of accidents in California can also make civil claims against the at-fault party's insurer.
If you or a loved one has suffered serious injuries or death as a result of an accident, you may be eligible for financial compensation through a personal injury or wrongful death claim.
If you or a loved one has been injured or murdered due to someone else's negligence, please call one of our experienced lawyers to discuss your case and determine your options.
Our trusted hit-and-run accident victim lawyers in Merced County have extensive experience and accolades advocating for accident victims. Our clients have been awarded compensation totaling $400 million.
Call (888) 488-1391 now or click the "Do I Have a Case?" on our website to set up a free consultation with one of our attorneys.