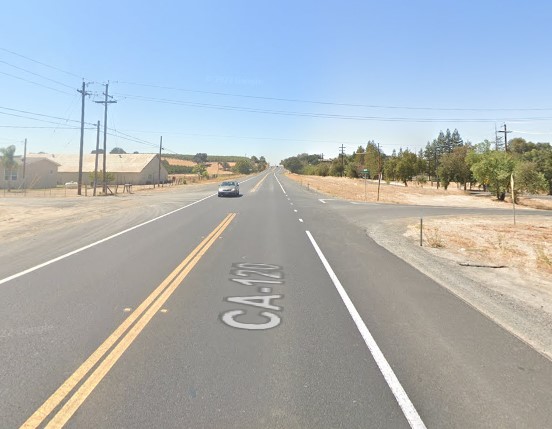 A single-vehicle crash injured at least two people and killed a driver in Oakdale on Saturday, January 7, 2023.
The deadly collision reportedly occurred at night on Highway 108-120 near Lancaster Road.
According to authorities, the 23-year-old driver, Eriqjames W., drove a 200 Audi that hydroplaned, headed west, and passed another motorist at around 70 mp.
When the car hydroplaned, it left the road and overturned, ejecting the victim because he wasn't wearing a seatbelt. He was transported to Doctors Medical Center, where he died on Monday.
Meanwhile, the other occupants, two men aged 27 and 19, were wearing seat belts and had just minor injuries. They were not taken to a hospital for treatment.
Investigations into the collision are still ongoing.

Fatal Single-Vehicle Crash Statistics
Single-vehicle crashes account for more than 60% of all auto accident fatalities, an increase of 9.4% from 2019 to 2020. Injuries were sustained by 43% of the participants. Speeding, alcohol abuse, and risky passenger behavior are usually at fault.
An accident occurs when two or more vehicles collide, or a driver strikes another object or person. In any event, being involved in an automobile accident raises the likelihood of severe damage or death.
Getting about the United States is impossible without a motor vehicle, which delivers unparalleled convenience. According to estimates, five people are injured in road accidents every minute, and one person dies every fifteen minutes.
You may lower your chances by always wearing a seatbelt, never letting your guard down, and never being distracted while driving. Regardless of the precautions taken, there is always the possibility of a severe car accident.
Reliable Car Accident Lawyers in Oakdale
Automobile accidents can have severe physical and psychological consequences. It can result in costly hospital and medical care expenditures and a protracted legal process involving a claim against the liable party. Things frequently go awry in these scenarios.
Hiring an attorney after being hurt in a car accident is always a good idea. It would be ideal if you consulted with one as soon as possible after a distressing experience. The sooner you make a claim, the better your chances of defending your legal rights.
You can rely on our car accident attorneys in Oakdale to obtain proper compensation for your injuries. Our firm has handled similar matters for decades and successfully recovered millions of dollars in damage claims.
Since we handle all cases on a contingency fee basis, you will not be required to pay anything out of pocket.
To arrange a no-cost initial consultation with our legal team, call (888) 488-1391 or complete the "Do I Have A Case?" form on our website.