A 36-year-old man from Modesto was killed following a deadly two-vehicle crash in Sonora on Saturday afternoon, January 8, 2022.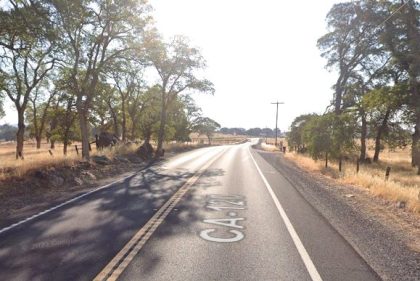 According to the initial reports from the California Highway Patrol, the accident happened on Highway 120 in Sonora.
A westbound sedan was driving at high speeds on Highway 120 when it veered through the double yellow lines as it attempted to pass an SUV.
The sedan then crashed into an eastbound pickup truck. Unfortunately, the sedan driver was pronounced dead at the scene.
Meanwhile, the pickup truck driver was seriously injured in the crash. The identities of the involved parties have not been disclosed.
Additional information about the crash is unavailable at the moment. It's unclear whether intoxication played a role in the case.
An active investigation of the accident is currently underway.

Fatal Two-Vehicle Crash Statistics
Every sixty seconds, a car accident occurs somewhere in the United States. It's not surprising, given that millions of vehicles pass through U.S. highways every day.
Every year, at least four million people are injured in traffic accidents across the country. According to the Fatality Analysis Reporting System (FARS) of the United States Department of Transportation, 33,654 fatal automobile crashes in 2018 resulted in 36,560 deaths.
These incidents are caused by various factors, including distracted driving, drunk driving, and driver weariness.
The driver who caused the collision is responsible for paying the damages listed above to the other parties involved. In California, blame for a collision is determined by which motorist was negligent in causing the accident. Both drivers may be at fault at times. Even if this occurs, one motorist may be entitled to seek compensation from the other driver.
Fatal Collision Lawyers for Victims in Tuolumne County
If you lost a loved one who was killed in a deadly car accident due to another driver's negligence, you have a legal right to hold that driver accountable for their actions.
A Tuolumne County fatal collision lawyer from Arash Law can help you understand car accident laws if there is any doubt about your eligibility to file a claim. As a California-based law firm, we have decades of experience and have won millions of dollars for our client's cases.
Our car accident lawyers from Arash Law can quickly identify the possible defendants and file your civil claim with the judicial system. Just give us a call, and we'll explain all of your alternatives to you.
To better serve you, we have offices all around the state of California. We're delighted to come to your home or place of business if that's easier for you. Call (888) 488-1391 for a free consultation with a California wrongful death attorney.