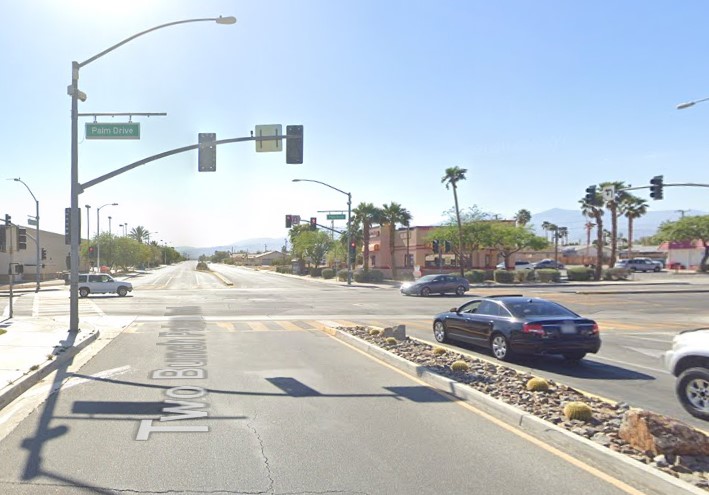 A suspected DUI driver was detained after he struck a pedestrian in Desert Hot Springs on Sunday night, January 8, 2023.
Reports confirmed that the crash transpired around 7:30 p.m. on Palm Drive, south of Two Bunch Palms Trail.
The police investigation and evidence indicate that the pedestrian was crossing the street when he was struck.
Upon arriving at the scene, emergency responders found the 59-year-old victim severely injured. An ambulance rushed the patient to the hospital, where he was in a critical but stable condition.
Meanwhile, the driver stayed on the scene and was arrested on suspicion of DUI.
Further investigations into the collision are ongoing.

DUI Accident Statistics
According to statistics from the National Highway Traffic Safety Administration, 32 people a day, or one every 45 minutes, die in DUI accidents in the US.
The number of drunk driving-related traffic accidents was expected to rise by 14% in 2020 from 11,654 in 2019.
According to the California DUI Management Information System, alcohol-related deaths increased by 5.8% in 2017 after rising by 6.9% in 2016.
Drunk driving endangers the environment and other drivers—drunk drivers' careless driving results in a yearly fuel loss of 2 billion gallons.
These data emphasize the need for everyone to monitor their drinking habits and refrain from driving a motor vehicle after consuming a large amount of alcohol.
DUI Accident Victims' Lawyers in Desert Hot Springs
Victims of drunk driving accidents in California have the same legal rights as victims of other types of accidents, including the right to sue for damages.
Contact us to schedule a consultation with one of our experienced lawyers to review your case and learn strategies for reaching a fair settlement with the insurance company.
Our reputable DUI accident lawyers for victims in Desert Hot Springs have extensive experience and a successful track record of representing accident victims. Our clients have been awarded $400 million in compensation through our efforts.
Call (888) 488-1391 or visit our website's "Do I Have a Case?" section to schedule a free consultation with one of our attorneys.