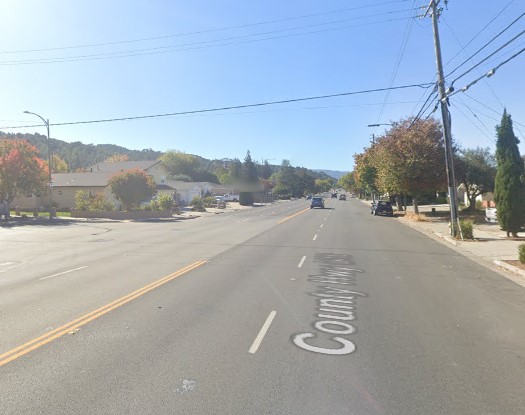 One person was killed and another was injured following a two-vehicle collision in Los Gatos on Sunday morning, January 08, 2023.
According to the Los Gatos-Monte Sereno Police Department, the fatal crash occurred around 9:52 a.m. in the Blossom Hill and Belgatos Road area.
Two cars reportedly collided for reasons under investigation, injuring and hospitalizing at least two people.
The driver of one of the vehicles was transported to the hospital, where he later died from his serious wounds. The victims were not identified yet.
Authorities are currently looking into the fatal collision, and no one has been taken into custody yet.
Anyone who may have witnessed the event is encouraged to contact the investigators.

Fatal Two-Vehicle Accident Statistics
Every minute, one American loses their life in a car crash and another suffers catastrophic injuries. More than two million children and young adults under the age of 24 die every year from these preventable causes of mortality, and at least 10 million more are injured.
Experts and government officials agree that by 2050, around 10,000 Californians will have lost their lives in traffic accidents. Also, an increase is expected in the next years.
In the past years, the number of people killed in car crashes rose by 23.5%. There were 3,898 fatalities and 279,223 injuries attributed to car accidents in 2017. In that year, nine deaths per one hundred thousand riders were attributed to public transportation.
Every professional driver in California has come dangerously close to death at some point while navigating the state's roads. If you are a cautious driver and keep up with your car's regular maintenance, you should be able to avoid any unwanted incidents.
Car Accident Lawyers in Santa Clara County
If you or a loved one were injured in an automobile accident in California, you may be able to file a claim for damages against the negligent driver in a California court. If you want to discuss the prospect of settling your insurance claim, you should get in touch with a member of our legal team as soon as possible.
Do not hesitate to call us for a free consultation with one of our attorneys if you or a loved one has been hurt or killed and you would like to discuss the possibility of filing a personal injury or wrongful death claim.
Our trusted car accident lawyers in Santa Clara County have the recognition and vast experience advocating for accident victims. Our clients have been awarded compensation totaling $400 million.
Contact (888) 488-1391 or click the "Do I Have a Case?" on our website to schedule a free consultation with one of our lawyers.