A 25-year-old man identified as Jerrick B. was killed while two others were injured after a deadly multi-vehicle crash in Oakland on Sunday morning, January 9, 2022.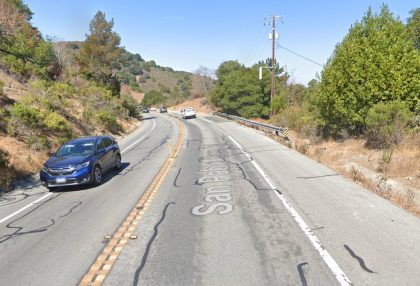 The fatal collision transpired at approximately 6:13 a.m. on Interstate 80 Freeway near San Pablo Dam Road in Oakland.
Multiple vehicles were involved, including a Toyota Tacoma and a white Ford Transit. How the collision occurred and why it happened have not been established.
One person was killed following the collision. He was pronounced dead at the scene. Meanwhile, two other people were taken to an area hospital with major injuries.
Information about the crash is limited at the moment. An active investigation of the case is currently underway.


Fatal Multi-Vehicle Collision Statistics
In California, motor vehicle accidents are one of the top causes of unintentional injury deaths. According to the National Highway Traffic Safety Administration, in 2017, there were 3,304 fatal car accidents in California. In California, 48 over 100,000 persons died due to their injuries on average in 2018.
With so many vehicles sharing the same roads, traffic congestion, gridlock, and (most gravely) car accidents — fatal and catastrophic injuries – are unavoidable.
A multi-vehicle collision occurs when three or more cars crash on the road. A "chain reaction frequently triggers this type of automotive collision," One car collides with another, causing the latter to collide with the next vehicle.
According to a recent report from the National Highway Traffic Safety Administration, more than 13,000 people die in multi-vehicle accidents involving passenger cars each year. This makes up more than 40% of motor vehicle accidents each year.
Drunk driving, speeding, and inattentive driving are significant causes of multi-vehicle crashes.
Fatal Collision Attorneys for Victims in Alameda County
If your loved one was killed due to a multi-car accident, you are likely to be devastated and stressed. If you have a case like this, you need an expert lawyer on your side.
Your lawyer will fight for you if your insurance doesn't cover the full cost of your injury. This is a regular occurrence when many vehicles are involved, as numerous victims will attempt to use the same insurance coverage.
Wrongful death claims can assist in covering the high costs of medical care and other related expenses that result from the accident. Additionally, it can assist those who have lost their income due to illness, injury, or even premature death. Additionally, taking legal action may protect others from suffering a similar fate.
Arash Law's Alameda County collision attorneys assist you with your wrongful death claim. Call Arash Law at (888) 488-1391 or contact us online to schedule a free, no-obligation evaluation of your deadly vehicle accident.