A 56-year-old man identified as Juan Jose G. was killed while four others were hurt after a head-on crash in San Marcos on Sunday afternoon, January 9, 2022.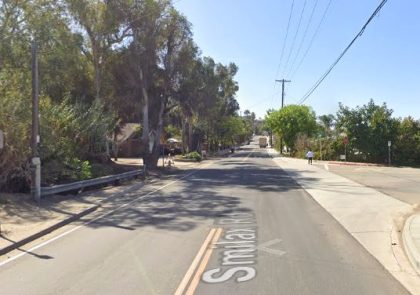 The fatal accident happened at approximately 4:10 p.m. on South Santa Fe Avenue near Smilax Road in San Marcos.
A silver Toyota minivan was traveling on Santa Fe Avenue when it collided head-on with a blue Scion sedan for unclear reasons.
The Toyota driver was rushed to Palomar Medical Center, where he was later pronounced dead. Four other people sustained unspecified injuries following the mishap and were taken to area hospitals for treatment.
Information about the accident is limited at the moment. It's unclear whether drugs or alcohol played a role in the crash.
Local authorities are further investigating the cause of the crash.

Fatal Head-On Collision Statistics
A head-on accident occurs when two cars strike directly while going in opposite directions. These collisions can result in serious injuries and even death, even at low speeds.
Head-on crashes are common at traffic lights, stop signs, and blind junctions, as well as on motorways. Intersection head-on collisions occur when cars disobey traffic laws and signals such as red lights, stop signs, or yield signs.
Accidents involving great force include head-on collisions. As a result, head-on collisions generate a lot of energy. As a result of the higher energy, injuries in this type of crash are more likely to be deadly.
Although head-on collisions account for only 2% of all accidents, they account for 10% of all fatalities on U.S. highways.
San Diego County Fatal Car Accident Lawyers for Victims of Head-On Collisions
The aftermath of a deadly head-on collision can be incredibly distressing and stressful for those who have lost loved ones. Following their loved one's terrible death, the victim's family may be able to bring a wrongful death claim against the responsible party.
Following a deadly head-on collision, surviving family members have the right to sue the negligent motorist for wrongful death.
Surviving spouses in California can also sue for loss of consortium. The term "loss of consortium" refers to the emotional losses that result from the premature death of a spouse. It addresses the sorrow of the loss of intimacy, comfort, love, and even sexual connections.
If you have been harmed or affected by a fatal road accident, the San Diego County fatal car accident lawyers from Arash Law are here to help. Our firm has decades of expertise throughout California and has obtained million-dollar settlements and verdicts for our clients. You can come to our offices in Los Angeles, Sacramento, San Francisco, Riverside, Orange County, and San Diego. You can also call us at (888) 488-1391 for a FREE Consultation.