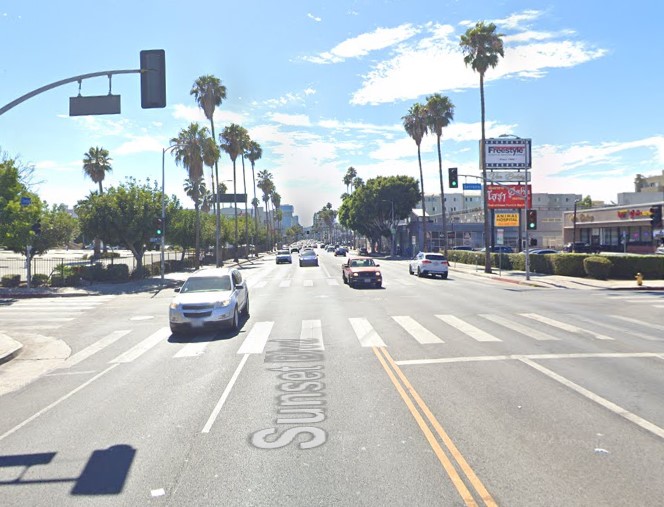 A woman in her 60s was injured after a hit-and-run collision in Los Angeles on Monday morning, January 9, 2023.
According to reports, the collision occurred around 7:30 a.m. near Sunset Boulevard and Serrano Avenue in East Hollywood.
Authorities state that the victim was struck at a crosswalk and was taken to the hospital in critical condition.
Officials confirmed that the woman was alone, and there were no witnesses on the scene.
Further details into the crash are still ongoing.

Hit-And-Run Collision Statistics
In recent years, there has been an increase in pedestrian collisions and fatalities. The number of pedestrian accidents has risen dramatically in recent years.
According to recent data, California has the highest risk of pedestrian fatalities and serious injuries compared to other states. In California, there were 893 pedestrian fatalities and over 14,000 injuries in 2012.
A hit-and-run occurs when one vehicle collides with another, the driver drives away from the scene without pausing to assist the injured party. In addition to the suffering and social and economic costs connected with injury wrecks, injuries caused by hit-and-run accidents can worsen outcomes because victims are frequently delayed or do not obtain medical attention.
According to recent statistics, the number of fatalities caused by hit-and-run accidents is rising. These accidents were responsible for 24% of all pedestrian fatalities in 2020.
Failure to yield to pedestrians or braking too suddenly is one of the leading causes of pedestrian fatalities and injuries. To lessen their risk of injury in these crashes, pedestrians should use sidewalks whenever possible, refrain from using drugs and alcohol while walking, and use caution when crossing parking lots or driveways.
Trusted Hit-And-Run Accident Lawyers in Los Angeles
After an accident, traumatized accident victims may require significant time and effort to heal. As a result, individuals may have to pay a substantial amount for medical care and may lose their capacity to work.
Anyone wounded in a hit-and-run accident should contact an attorney as soon as possible. Even if the negligent motorist is never identified, they may be held liable for the damage they caused.
If you hire our firm, we guarantee that your case will be handled with care and dedication. We make every effort to hold negligent drivers accountable.
Our hit-and-run accident lawyers in Los Angeles have a solid reputation for providing exceptional representation to victims of hit-and-run accidents. We are committed to protecting your claim to the compensation you are entitled to and work on a contingency fee basis.
To schedule a consultation, please contact (888) 488-1391 or fill out the "Do I Have A Case?" form on our website.