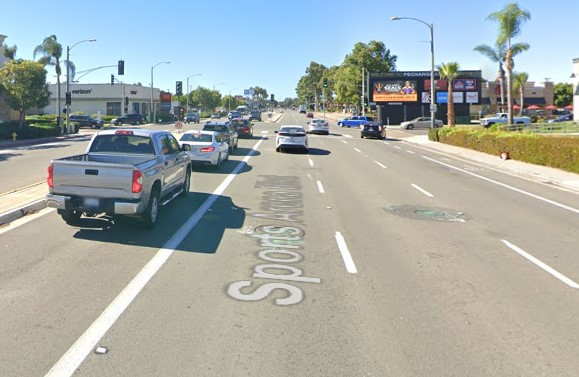 A woman was hospitalized following a car crash resulting from a police pursuit in San Diego on Monday morning, January 09, 2023.
According to the San Diego Police Department, the crash and the pursuit occurred before 8:30 a.m. near Sports Arena Boulevard near Mission Valley.
The police tried to pull over a white Chevrolet SUV, which the driver ignored, resulting in a chase along the eastbound lanes of Interstate 8. The driver then crashed the vehicle after losing control as they tried to exit onto Hotel Circle.
Two occupants, a man, and a woman got out of the car after the crash. The woman had reportedly taken some fentanyl during the pursuit.
According to authorities, the woman was transferred to a local hospital for possible injuries while the male was jailed.
California Highway Patrol said there were no other vehicles involved in the collision and DUI was not a contributing factor.

Reckless Accident Statistics
Careless drivers contribute to a number of issues, including collisions, road rage, and the high number of fatal highway accidents that occur each year in the United States. Reckless driving is defined by the National Highway Traffic Safety Administration as breaking traffic laws on purpose to hurt someone or their property.
It is difficult to determine the exact percentage of fatal accidents that can be attributed to reckless driving. Still, a 2009 AAA study found that between 2003 and 2007, reckless driving was a factor in 56% of accidents.
According to data from the National Highway Traffic Safety Administration's Fatal Accident Reporting System, speeding is the leading cause of fatal collisions.
Negatively impacting the safety of others for no good reason, aggressive or careless drivers are a major problem. When careless driving endangers others, it cannot be tolerated. Those motorists' insurance companies ought to pay for the damages they caused by their carelessness.
Car Accident Lawyers in San Diego
Carelessness on the part of drivers causes the vast majority of traffic accidents. To win your case, your accident attorney in California will argue that the other driver's carelessness amounted to "negligence per se."
People hurt while using the road may sue the negligent driver if they can prove that the driver was negligent. California penalizes both careless driving and negligence as a concept. In either case, you need the help of an experienced and determined California reckless driving accident attorney to win your case.
Our trusted reckless accident lawyers in San Diego have the recognition and vast experience advocating for accident victims. Our clients have been awarded compensation totaling $400 million.
Contact (888) 488-1391 or click the "Do I Have a Case?" on our website to schedule a free consultation with one of our lawyers.