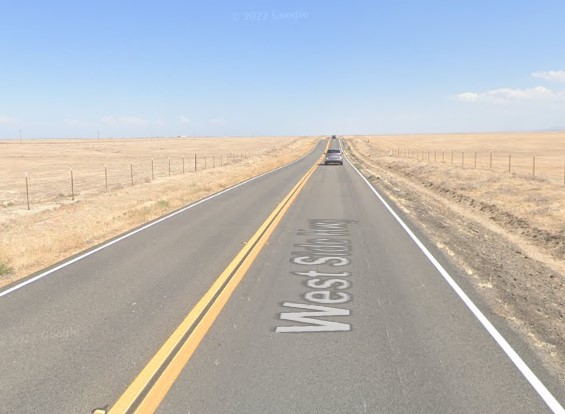 Authorities said a truck driver was seriously hurt following a rear-end collision between a box truck and a tractor-trailer that was stuck in the mud in Bakersfield on Tuesday morning, January 10, 2023.
According to the Kern County Fire Department, the crash occurred shortly before 1:55 a.m. on Highway 33 between Highway 46 and Brown Material Road.
Firefighters from McKittrick and Lost Hills responded to the crash and discovered a semi-truck that got stuck in the mud and a box truck that crashed into the rear end of the stuck semi.
The driver of the box truck was pinned inside as the cab of the vehicle was crushed. Responders extricated them using heavy equipment, including an Urban Search and Rescue unit, that winched the trucks apart while waist-deep in the mud.
Hall Ambulance transported the victim to Kern Medical Hospital after sustaining major injuries. No details on their condition were released as the investigation continued.

Truck Accident Statistics
Due to the larger size and construction of a truck, truck drivers have a lower risk of injury in accidents compared to drivers of other vehicles or pedestrians. This is the leading cause of death for motorists and pedestrians alike, according to data compiled by the National Safety Council. When two trucks crash, however, the damage and injury can be more devastating.
Roughly 4,000 people per year are killed in the United States in collisions involving trucks. There are only 2% of accidents involving heavy vehicles, but they account for 11% of fatalities.
The state and federal governments of California have both set the maximum speed limit for large vehicles at 55 miles per hour. Accidents involving semi-trucks could be mitigated if the legal speed limit were lowered.
The Office of Traffic Safety reports that every day in California, there are over 28,000 accidents involving trucks. With 359 lives lost and another 9,000 injured in 2017, 2017 was a devastating year.
Truck Accident Lawyers in Kern County
When it comes to seeking monetary compensation for their suffering, victims of truck accidents in California have the same legal rights as victims of other types of motor vehicle accidents. Our reputable law firm is here to help you if you ever find yourself in need of legal representation.
We'll set up a consultation with one of our top attorneys to go over your case and figure out how to maximize your settlement with the insurance company.
Our trusted truck accident lawyers in Kern County have extensive experience and accolades advocating for accident victims. Our clients have been awarded compensation totaling $400 million.
Call (888) 488-1391 now or click the "Do I Have a Case?" on our website to set up a free consultation with one of our attorneys.