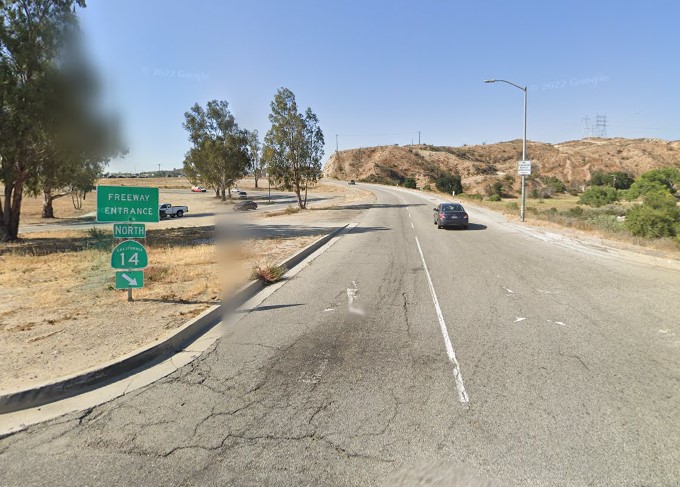 Two people were hospitalized when a vehicle overturned in a car crash in Newhall, Santa Clarita, on Tuesday morning, January 10, 2023.
According to the Los Angeles County Fire Department, the crash occurred around 9:58 a.m. on northbound Highway 14 and Newhall Avenue.
Responders arrived at the scene to find two people, who were initially reported as trapped, outside of the car that overturned.
They were taken to Henry Mayo Newhall Hospital in unknown conditions. The extent of their injuries also remains unclear.
By 10:46 a.m., the area was cleaned up while the investigation by the authorities into what caused the crash continued.

Car Accident Statistics
The National Safety Council accurately predicted that risky driving behaviors like speeding, drunk driving, and the improper use of safety devices like seatbelts would increase traffic fatalities in 2020.
Given the downward trend in fatalities over the previous three years, the 8.3% increase in traffic-related fatalities is extremely concerning. Deaths from car crashes increased from 39,107 in 2019 to 42,338 the following year.
A total of 0.4% more people lived in the world by 2020 than in 2010. In spite of this, the number of people, vehicles, and total miles traveled were noticeably lower than normal. The 8.5% increase in new vehicle registrations, the 79% increase in fatalities per 100,000,000 miles driven, and the 21.7% increase in the death rate is largely attributable to human error and negligence.
Over 4.81 million people in 2020 needed emergency medical care after being hurt in a car crash. Medical expenses for victims of car crashes were estimated to cost $473.2 billion.
Car Accident Lawyers in Los Angeles County
Passengers injured in car accidents in California can file a claim for damages against the driver or any other party they believe is at fault. If you have any concerns about filing an insurance claim or require assistance in doing so, please contact a member of our legal staff as soon as possible.
If you need to speak with an attorney about a case involving a personal injury or wrongful death, please don't hesitate to call.
Our trusted car accident lawyers in Los Angeles County have the recognition and vast experience advocating for accident victims. Our clients have been awarded compensation totaling $400 million.
Contact (888) 488-1391 or click the "Do I Have a Case?" on our website to schedule a free consultation with one of our lawyers.