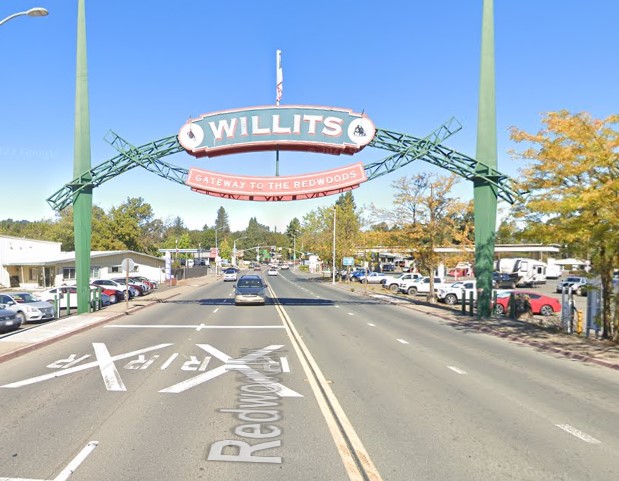 A 12-year-old girl was injured after being struck by a vehicle while running across a street in Willits, Mendocino County, on Tuesday afternoon, January 10, 2023.
According to the Willits Police Department, the crash occurred shortly after 1:00 p.m. on Main Street on the famous landmark, Willits' Arch.
The girl was reportedly near the Arch on Main Street's west side when she sprinted into the northbound lane to meet up with her friend and got struck by a vehicle traveling roughly ten mph.
The collision knocked her to the ground, sending the kid to roll under another vehicle, which fortunately did not hit her.
The girl's parents arrived as emergency personnel secured the area. She was sent to Howard Memorial for treatment. The kid luckily only sustained minor wounds, including cuts on her wrists and possible head lacerations.
There is no information on the driver as the investigation continues.

Pedestrian Accident Statistics
According to data provided by the Governors Highway Safety Association, the total number of deaths that occurred on America's highways due to traffic-related accidents dropped by 14 percent between 2007 and 2016. However, there was a 27% increase in pedestrian fatalities over that time period.
We can expect that pedestrians in the United States will increasingly face an unprecedented danger of minor to severe injury or even death as a result of these accidents in the coming years, as seen by the statistics presented above.
In 2012, automobile accidents caused 809 deaths and 14,000 injuries. According to these numbers, it appears that California has a greater rate of pedestrian accidents overall, not only those that end in fatalities.
Nearly 6,000 people lost their lives in car accidents in the United States in 2016, according to official estimates. By the end of that year, an estimated 88 people were dying every minute. About 137,000 Americans were seriously injured the following year and needed hospitalization.
Pedestrian Accident Lawyers in Mendocino County
When a pedestrian is injured or loses a loved one in a car accident in California, they can file a personal injury or wrongful death case, just like the victims of any other type of traffic accident.
Suppose you or a loved one were to sustain life-threatening injuries or perhaps pass away because of someone else's carelessness. In such a case, a legal process is in place to ensure that you receive the compensation to which you are entitled. You may rely on our highly renowned legal team to help you file a claim with your insurance company after an accident.
Our trusted pedestrian accident lawyers in Mendocino County have extensive experience and accolades advocating for accident victims. Our clients have been awarded compensation totaling $400 million.
Call (888) 488-1391 now or click the "Do I Have a Case?" on our website to set up a free consultation with one of our attorneys.