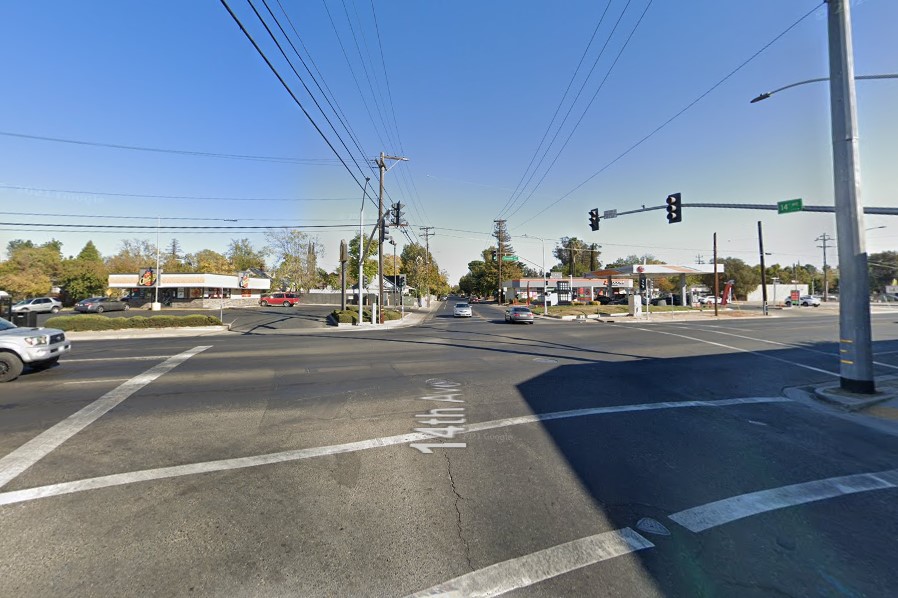 A vehicle fatally struck one female pedestrian in Sacramento on Tuesday night, January 10, 2023.
Reports confirmed that the fatal crash occurred around 6:00 p.m. near Stockton Boulevard and 14th Avenue.
Authorities received calls of complaints of an injured individual in the street.
When responders arrived, they discovered a woman who had been hit by a vehicle. She was pronounced deceased on the scene.
According to the police, the vehicle's driver remained at the site and cooperated with authorities.
The cause and details of the crash remain unknown.

Fatal Pedestrian Accident Statistics
Pedestrian fatalities caused by speed increased from 7.2% in 2010 to 8.6% in 2020. Speed has a considerable impact on pedestrian safety. The fatality rate increases with vehicle speed, reaching 90% at 58 mph. It progressively expands as the vehicle's speed increases.
According to the Governors Highway Safety Association, pedestrian deaths will exceed 7,485 in 2021, a forty-year high.
In the United States, in 2016, 5,937 pedestrians lost their lives. According to predictions, eighty-eight people will die every minute until the end of the year. In 2017, at least 137,000 people required medical attention due to a pedestrian injury.
In California, pedestrian fatalities and accidents are the most common. In 2012, about 14,000 pedestrians were injured, with 893 dead.
Crossing parking lots and driveways should be done with caution. They must remain on the sidewalks, abstain from drugs and alcohol, and remain on the sidewalks. Following these principles can help you reduce your risk of being injured in an accident.
Trusted Pedestrian Accident Lawyers in Sacramento
Even when crosswalks are not required, pedestrian safety is always a top priority. Accidents involving cars and pedestrians should always yield the right of way to pedestrians. If a legal offense has been committed, the person who caused it will be questioned.
In a "wrongful death lawsuit," the victim's family may seek financial compensation for their loss. Damages may be claimed for economic and psychological losses incurred as a result of the death of a victim.
You can trust our Sacramento pedestrian accident lawyers to aggressively fight for your rights to obtain the highest settlement you are due.
Road traffic accidents can be minimized by holding drivers accountable. Call (888) 488-1391 or fill out our website's "Do I Have A Case?" form for a free case evaluation from our legal team.