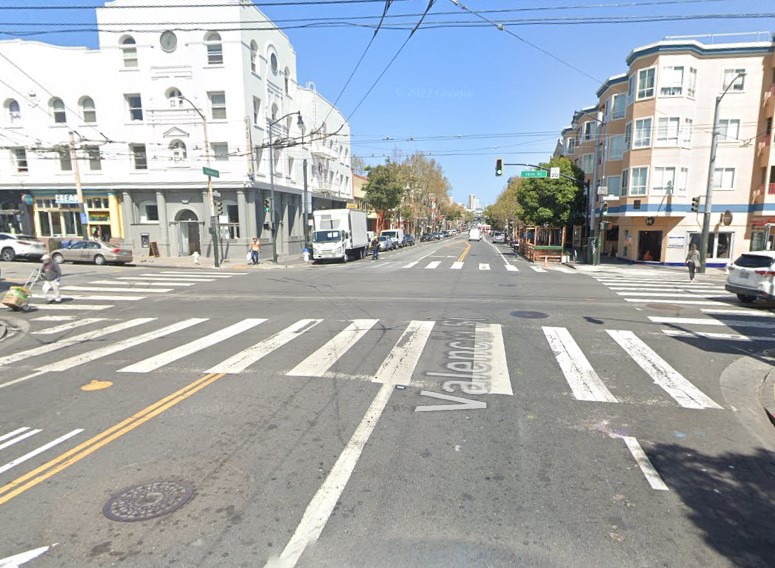 An unidentified pedestrian was struck and killed by a vehicle in San Francisco on Tuesday night, January 10, 2023.
Reports confirmed that the deadly crash transpired around 6:00 p.m. near 16th and Valencia streets in Mission District.
Upon receiving reports of a traffic collision, authorities responded and discovered a pedestrian with life-threatening injuries who died at the scene.
According to authorities, the motorist remained at the scene and didn't appear intoxicated.
Much of the Mission, including 16th and Valencia, is on the city's High-Injury Corridor, which identifies the regions of the city with the highest number of traffic injuries and deaths.

Fatal Pedestrian Accident Statistics
According to a Governors Highway Safety Association analysis, 7,485 pedestrians were killed by automobiles in 2021, the highest total in 40 years.
In 2020, speeding was responsible for 8.6% of pedestrian deaths, up from 7.2% in 2019. Speed has a considerable impact on pedestrian safety. The likelihood of a pedestrian being killed grows exponentially with vehicle speed, increasing from 10% at 23 mph to 90% at 58 mph.
When a car hits a pedestrian, they are usually nearly gravely hurt. Pedestrians involved in car-pedestrian collisions are more likely to suffer serious injuries.
Failure to yield to pedestrians or abrupt braking is one of the primary causes of pedestrian injuries and deaths.
Pedestrians should always walk on the sidewalks, avoid drinking and using drugs, and use caution when crossing parking lots or driveways. As a result, they will be less likely to be injured in these encounters.
Pedestrian Accident Lawyers in San Francisco
Even when a crossing is not strictly necessary, pedestrian safety should never be compromised. In an accident, pedestrians always have the right of way. If a legal infringement has been committed, the perpetrator will be questioned.
The victim's relatives may bring a wrongful death case to seek compensation for their loss. There may be a claim for damages for death or emotional suffering.
Our firm continuously prioritizes the needs of our clients at all times. Following a pedestrian collision, our San Francisco pedestrian accident attorneys will aggressively pursue the financial damages that their clients deserve on their behalf.
Our mission is to reduce traffic accidents by keeping drivers accountable for their conduct. Call (888) 488-1391 or use our website's "Do I Have A Case?" form for a free case review.