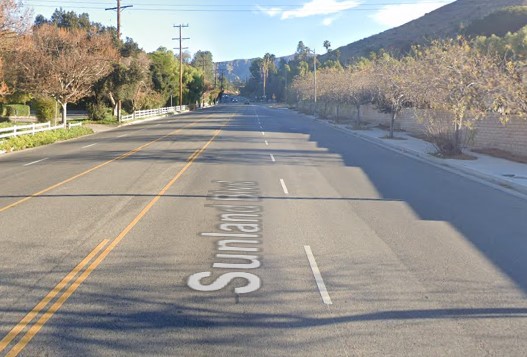 A two-vehicle collision killed one person and injured another in Los Angeles on Wednesday, January 11, 2023.
Reports confirmed that the deadly crash occurred late at night in the 10000 block of Sunland Boulevard south of the 210 Freeway.
The facts surrounding the collision were not immediately known, but another individual may have also suffered a critical injury.
Both automobiles were heavily damaged, according to responders from the scene.
Sunland Boulevard was closed for several hours as detectives surveyed the area.

Fatal Two-Vehicle Collision Statistics
According to the Fatality Analysis Reporting System, in 2020, 38,824 motor vehicle crashes occurred in the United States, killing 35,766 persons. The fatality rate per 100,000 people is 11.7, while the rate per 100 million kilometers traveled is 11.7.
In the United States, twenty to fifty million car accidents resulted in non-fatal injuries, with many victims who have long-term disabilities. It has been responsible for 8% of all fatalities in the state over the years.
Between 2020 and 2021, the number of traffic fatalities in California is expected to rise by 3847, reaching 4,258.
In most cases, car accidents are caused by human error, such as speeding, driving while intoxicated, or texting while on the road. In addition to poor route design and adverse weather conditions, vehicle defects can cause accidents.
Make sure you maintain a safe distance behind and ahead of you for your safety and that of others. Also, be aware of possible hazards and follow all traffic laws. Despite these precautions, car accidents remain the leading cause of death in the nation.
Car Accident Lawyers in Los Angeles
Despite having a little window of opportunity to prevent a collision, victims of car accidents frequently suffer indefinitely. This is influenced by various circumstances, including high healthcare costs and lost wages while recovering.
Car accidents are sometimes blamed on legal negligence. Your attorney will utilize this information to demonstrate that the other driver's negligence caused the accident.
Our Los Angeles car accident lawyers will fight for your rights to fair compensation if you or someone you love has suffered injuries in these collisions.
Our reputable firm has collected more than $400 million in compensation for vehicle accident victims. We guarantee that your case will be handled with the same care and attention as our clients' cases.
To schedule a free legal consultation, call us at (888) 488-1391 or visit our website and click the "Do I Have a Case?" link.