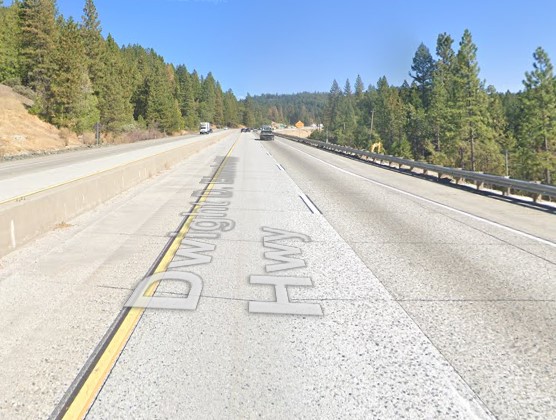 Authorities reported a vehicle and truck collision resulting in at least one injury near Alta in Placer County on Wednesday morning, January 11, 2023.
According to CAL FIRE Nevada-Yuba-Placer Unit, the crash occurred around 9:40 a.m. along Interstate 80.
A 2,000-gallon propane truck collided with a Subaru XC, causing major front-end damage to the truck that resulted in a continuous leak of five to ten gallons of propane per minute on the road. It also got minor damage to the front driver's side.
The Subaru, parked on the highway's right-hand shoulder, sustained major damage to its rear passenger side.
All the occupants of the two vehicles were able to escape before the arrival of the responding firefighters, who contained the leak and attended to the victim's needs.
At least one person was reportedly transported via ambulance to a local trauma center in an unknown condition. The number of people involved and the extent of their injuries remain under investigation.
The collision led to traffic backup along the highway as the authorities investigated the cause and circumstances leading to the event.

Truck Accident Statistics
When compared to drivers of smaller vehicles or pedestrians, truck drivers have a much lower risk of injury in the event of a collision. National Safety Council studies show that this is the leading cause of death for both drivers and pedestrians. However, when two trucks meet, the destruction and casualties can be significantly worse.
Some 4,000 people each year are killed in the United States in accidents involving trucks. Large vehicles account for only 2% of these traffic-related accidents yet cause 11% of the total number of fatalities.
A maximum speed limit of 55 miles per hour for trucks and buses has been established by both the federal government and the state of California. Semi-truck fatality rates may be lowered if the maximum legal speed is reduced.
The Office of Traffic Safety reports that there are approximately 28,000 accidents involving trucks every day in California. Three hundred and sixty-nine people lost their lives, and almost nine thousand more were injured in 2017. The year was horrible.
Truck Accident Lawyers in Placer County
In California, persons hurt in truck accidents have the same rights as those hurt in other types of car accidents to seek monetary compensation for their suffering. In the event that you ever find yourself in need of legal representation, our distinguished law office stands ready to represent you.
Please let us know if you would like to meet with one of our top attorneys to discuss your case and how we can help you get the most monetary compensation possible from the insurance provider.
Our trusted truck accident lawyers in Placer County have extensive experience and accolades advocating for accident victims. Our clients have been awarded compensation totaling $400 million.
Call (888) 488-1391 now or click the "Do I Have a Case?" on our website to set up a free consultation with one of our attorneys.