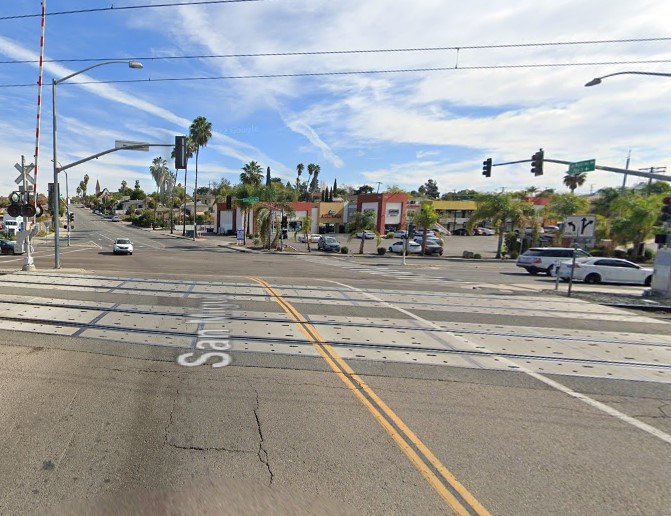 A female pedestrian was killed after she was struck by a trolley in Lemon Grove early Wednesday morning, January 11, 2023.
According to reports, the fatal crash transpired around 4:30 a.m. between Main Street and Lemon Grove Avenue near San Miguel Avenue.
Authorities reported that the victim was strolling down the tracks when a northbound trolley hit her.
When authorities arrived, they found the female pedestrian dead on the scene.
The Metropolitan Transit System was briefly shut down while the crash was investigated.

Fatal Pedestrian Accident Statistics
The Governors Highway Safety Association reported 7,485 pedestrian fatalities in 2021, the highest number on record.
Pedestrian fatalities caused by speeding increased from 7.2% in 2019 to 8.6% in 2020. Speed plays a vital role in pedestrian safety. The probability of a pedestrian being killed increases exponentially with vehicle speed, rising from 10% at 23 mph to 90% at 58 mph.
Pedestrian accidents frequently result in disastrous outcomes. Pedestrians are likely to suffer severe injuries in a collision between two cars.
On American highways, pedestrian accidents are currently causing more injuries and fatalities. Historically, car accidents have posed the most significant risk to pedestrians.
Pedestrians should always use the pathways, avoid drinking or using drugs while walking, and exercise caution when crossing parking lots and driveways. As a result, they are less likely to be injured during these encounters.
Pedestrian Accident Lawyers in Lemon Grove
Those who have suffered losses due to a pedestrian accident have the right to seek compensation. In state civil courts, lawyers frequently decide how much compensation victims should be granted.
Do not hesitate to contact our firm if you require legal assistance due to a pedestrian accident. We are committed to obtaining compensation for our client's injuries.
Our pedestrian accident attorneys in Lemon Grove have a proven track record representing pedestrian accident victims in court. Our firm has assisted clients to acquire more than $400 million in the last decade.
During your consultation, our staff will help you succeed by providing sound legal guidance. Call (888) 488-1391 or visit our website and fill out the "Do I Have a Case?" form to talk with a legal team member.