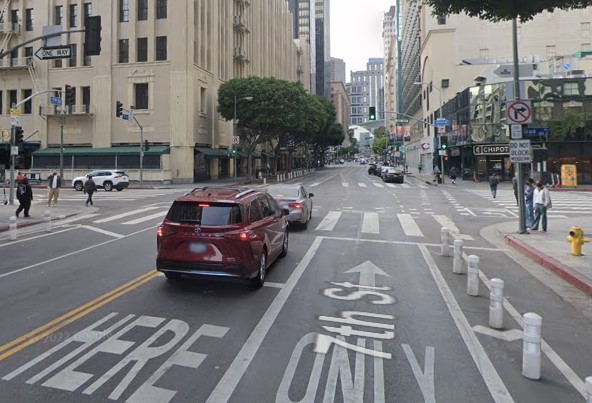 A female pedestrian was severely injured after she was struck by a vehicle in Grover Beach on Wednesday evening, January 11, 2023.
According to reports, the crash transpired around 7:00 p.m. at the junction of 7th Street and Grand Avenue.
Authorities received calls of a pedestrian and vehicle collision. Upon arriving at the scene, they saw the woman lying in the street.
Emergency responders evacuated the victim to a nearby hospital, where she is being treated for life-threatening injuries.
Meanwhile, the motorist remained at the scene and was not suspected of being under the influence.
Those with information on the crash are asked to contact Sgt. Felix Ramirez at (805) 473-4511.

Fatal Pedestrian Crash Statistics
According to the Governors Highway Safety Association, 7,485 pedestrian fatalities occurred in 2021, the most pedestrian deaths in forty years.
Speeding was responsible for 8.6% of pedestrian fatalities in 2020, up from 7.2% in 2019. The speed of a vehicle affects pedestrian safety. The chance of a pedestrian being killed grows exponentially with vehicle speed, from 10% at 23 mph to 90% at 58 mph.
Pedestrian accidents often have tragic effects. Pedestrians would sustain severe injuries in car-pedestrian collisions.
Pedestrian accidents on American highways are presently producing more injuries and fatalities. Pedestrians have been engaged in numerous car accidents in the past.
Pedestrians are constantly advised to use sidewalks, refrain from drinking or using drugs while walking, and exhibit caution when crossing parking lots and driveways. This reduces their risk of getting hurt during these situations.
Trusted Pedestrian Accident Lawyers in Grover Beach
Even when there is no need for a crosswalk, pedestrian safety should always come first. Pedestrians are always prioritized in collisions with other vehicles. Legal action will be taken if the negligent party is accused of breaking the law.
After filing an insurance claim, it is difficult to figure out what to do. You may rely on our firm to handle your matter successfully.
Obtaining compensation from the liable party or insurer may reduce your financial burden. A lawyer who is adept at understanding the complex legal system will be able to assist you in winning your case through this challenging procedure.
Let our pedestrian accident lawyers in Grover Beach provide outstanding legal representation and help you obtain a favorable settlement. We strive to return you to your routine immediately after a severe injury.
To learn more about your legal options, call us at (888) 488-1391 or fill out the "Do I Have A Case?" form on our website.