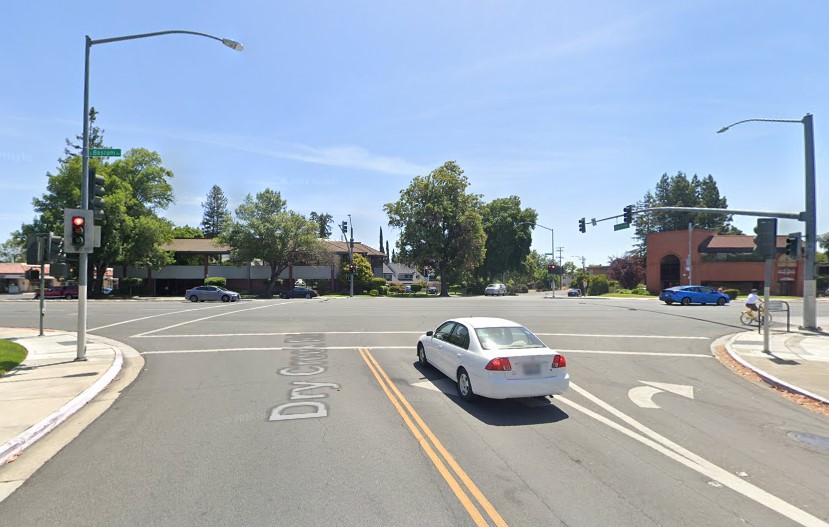 A vehicle struck a pedestrian leaving him injured in San Jose on Wednesday night, January 11, 2023.
According to reports, the collision transpired around 6:45 p.m. near Dry Creek Road and Bascom Avenue.
Authorities found the unidentified victim and rushed them to a neighboring hospital with life-threatening injuries.
Dry Creek Road and Bascom Avenue are located on San Jose's western outskirts, just outside the city of Campbell.
Travelers in the region expected a road closure as police investigated the crash.

Pedestrian Accident Statistics
The Governors Highway Safety Association anticipated 7,485 pedestrian fatalities in 2021, a 40-year high.
Speed-related pedestrian deaths increased by 8.6% in 2020 compared to 2019. Speed has a considerable impact on pedestrian safety. The probability of a pedestrian being killed increases significantly with vehicle speed, increasing from 10% at 23 mph to 90% at 58 mph.
Accidents involving pedestrians can be fatal. Pedestrians are almost always seriously injured when two autos collide.
Roadways today have more pedestrian injuries and fatalities than ever before. Pedestrians have always been the most vulnerable to motor vehicle collisions.
Pedestrians should use walkways, avoid drunkenness and drugs, cross parking lots with caution, and drive cautiously. This reduces their chances of being hurt during these encounters.
Pedestrian Accident Lawyers in San Jose
If you were hurt in a pedestrian accident, a lawyer can advise you on whether you should file a lawsuit against the responsible party.
Having legal representation increases your chances of negotiating a fair settlement. They guarantee that all essential paperwork is completed accurately and on time during the insurance application process.
Our pedestrian accident attorneys in San Jose have an excellent track record of defending pedestrian accident victims and will put that experience to work for you. Across the state, we have collected $400 million in compensation for our clients.
Schedule a no-cost consultation by calling (888) 488-1391 or visiting our website and clicking the "Do I Have a Case?" link.