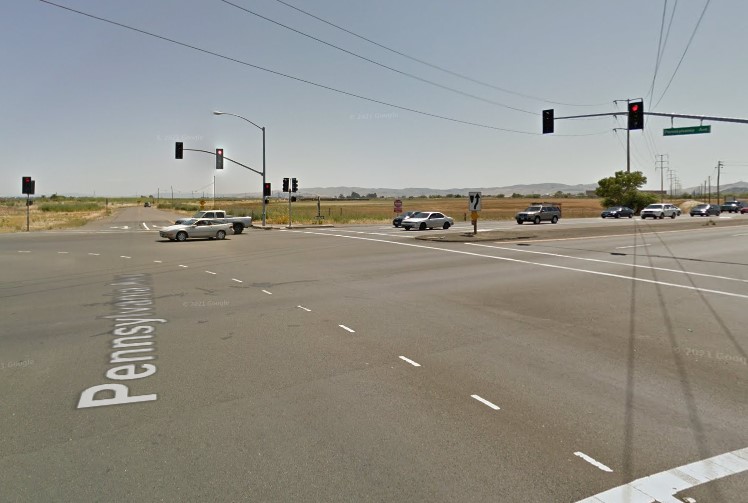 Authorities said a 38-year-old male pedestrian was killed following a possible hit-and-run crash in Fairfield on Wednesday morning, January 11, 2023.
According to the Fairfield Police Department, the responders arrived at the scene at 8:19 a.m. near the westbound Highway 12 and Pennsylvania Avenue intersection.
The pedestrian, identified by the Solano County Sheriff-Coroner's Office as Fairfield resident Fernando C., was found dead roughly 50 feet from the highway.
Initial investigation revealed his injuries were consistent with a traffic-related collision, but the cause of his death is still under investigation. He had reportedly been walking in the vicinity.
While police investigate the possible crash, they ask that the public stay out of the area. No other details were released.

Fatal Hit-and-Run Accident Statistics
In the United States, if you cause an accident while driving and do not stop to help the victims, you will be charged with a crime. The motorist may face harsh penalties and a lengthy jail term in the event of an arrest.
At least one driver in the United States causes an accident every day and then leaves the scene without providing any help to the victims. Since 2006, these kinds of disasters have killed roughly 2,000 individuals. More than 60% of fatalities were projected to be pedestrians.
To the tune of over 20% of the time, drivers who strike and kill pedestrians or other motorists go on their way without offering assistance. Many motorists have abandoned their vehicles on the side of the road or sped off in an attempt to elude law enforcement because they were driving under the influence or had other license-related issues.
Over half of the fatalities in California occurred as a result of hit-and-run accidents between 2009 and 2016. According to national estimates, around 3,562 deaths can be pinned on California.
Hit-and-Run Accident Victim Lawyers in Solano County
In addition to filing a criminal complaint, a California accident victim also has the option of filing a civil claim against the at-fault party's insurance company.
A personal injury or wrongful death claim can help you get money if you or a loved one has been gravely harmed or killed in an accident.
Call one of our knowledgeable attorneys to discuss your case and evaluate your options if you or a loved one has been injured or killed as a result of another person's carelessness.
Our trusted hit-and-run accident victim lawyers in Solano County have extensive experience and accolades advocating for accident victims. Our clients have been awarded compensation totaling $400 million.
Call (888) 488-1391 now or click the "Do I Have a Case?" on our website to set up a free consultation with one of our attorneys.