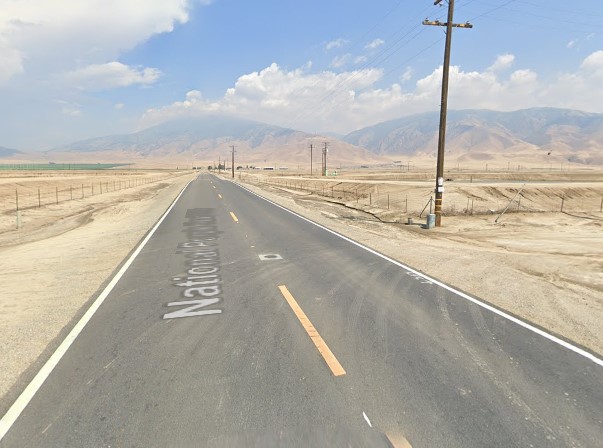 Authorities reported that a 27-year-old male driver was killed following a head-on collision with a semi-truck in Arvin, Kern County, on Thursday evening, January 12, 2023.
According to the California Highway Patrol, the two-vehicle crash occurred around 5:35 p.m. on Highway 223, locally known as Bear Mountain Boulevard, and Rockpile Road, east of Towerline Road.
The male driver was heading west on the highway in a 2018 Mazda SUV when he dangerously turned left for reasons under investigation, directly into the path of a semi-truck traveling eastbound.
The truck driver could not escape the collision and struck the SUV head-on, CHP said. Responders arrived at the scene to find the SUV driver pinned in the vehicle and declared him dead on the spot.
No injuries were reported to the driver of the big rig. Officials did not release information on their identification as of yet.
It is unclear if drinking or drugs played a role as the investigation by the authorities continues.

Fatal Truck Accident Statistics
Truck drivers have a substantially lower chance of harm in an accident than do drivers of smaller vehicles or pedestrians. According to research conducted by the National Safety Council, this is the leading cause of mortality for motorists and pedestrians alike. To make matters worse, when two trucks collide, the damage and casualties can quickly escalate.
Annually, truck-related accidents claim the lives of around 4,000 Americans in the United States. Although only 2% of cars involved in accidents were SUVs or trucks, they were responsible for 11% of the overall number of fatalities.
Both the federal government and the state of California have set the maximum speed limit for trucks and buses at 55 miles per hour. Lowering the maximum allowable speed for semi-trucks could help cut fatality rates.
There are around 28,000 accidents involving trucks every day in California, according to the Office of Traffic Safety. In 2017, 369 lives were lost, and almost 9,000 were injured. That was a terrible year.
Truck Accident Lawyers in Kern County
Victims of truck accidents in California have the same legal recourse as victims of other automobile accidents. Our prestigious law firm is here to assist you if you ever find yourself in need of legal counsel.
If you would like to meet with one of our top lawyers to discuss your case and how we can help you collect the maximum money possible from the insurance company, please let us know.
Our trusted truck accident lawyers in Kern County have extensive experience and accolades advocating for accident victims. Our clients have been awarded compensation totaling $400 million.
Call (888) 488-1391 now or click the "Do I Have a Case?" on our website to set up a free consultation with one of our attorneys.